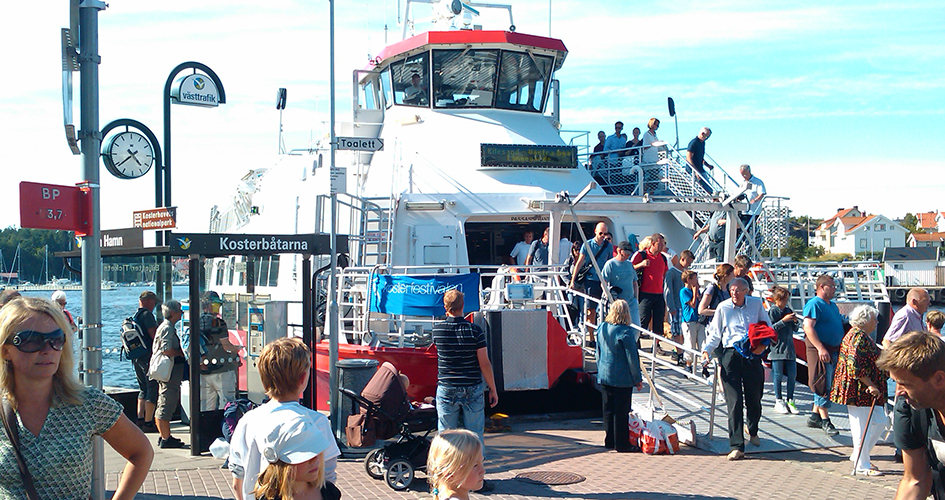 Foto: Anita Tullrot
Getting here
It is easy to get to the various parts of Kosterhavet National Park. Take the train along the Bohusbanan line or follow E6 north towards Strömstad.
If you are coming from the north, follow E6 towards Strömstad. Kosterbåtarna/the Koster Boats depart year-round from Strömstad. The trip takes about 45 minutes. En route you pass through beautiful archipelago areas and cross the Koster fjord's deep trench. Resö, Rossö, Tjärnö and Saltö also afford excellent views of Kosterhavet, and there are road connections to them.
At Västtrafik you can find information yourself on connections and timetables to the Koster islands, Resö, Rossö, Strömstad, Tjärnö/Saltö and other places, or you can visit the Strömstad information centre.
To book food and lodging or make other arrangements in connection with the national park, see the West Sweden Tourist Board.