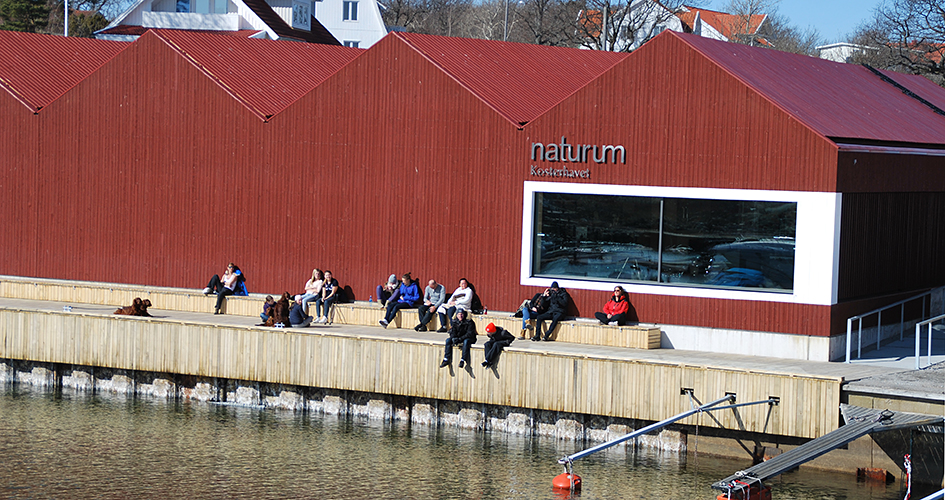 Foto: Anders Tysklind
Naturum visitor centre
The Naturum visitor centre is a stone's throw from the Ekenäs jetty on South Koster. It is a staffed information centre where visitors can get answers to questions about the national park, pick up maps and find lots of information.
It has an exhibition with photos, interactive activities and a microscope where you can look at your own beach discoveries. There is also an aquarium here with a touch tank where you can see and feel some of Kosterhavet's inhabitants.
Available without charge are audio guides in Swedish, English and German that provide a narration ushering you around the exhibition and explaining what you are seeing.
The centre also offers films, slide shows, guided trips and lectures. In addition, it provides brochures that you can read or take with you and books to page through or purchase in the small shop.
In the summer there are guided tours on the Koster islands and beach excursions at Rörvik on South Koster .