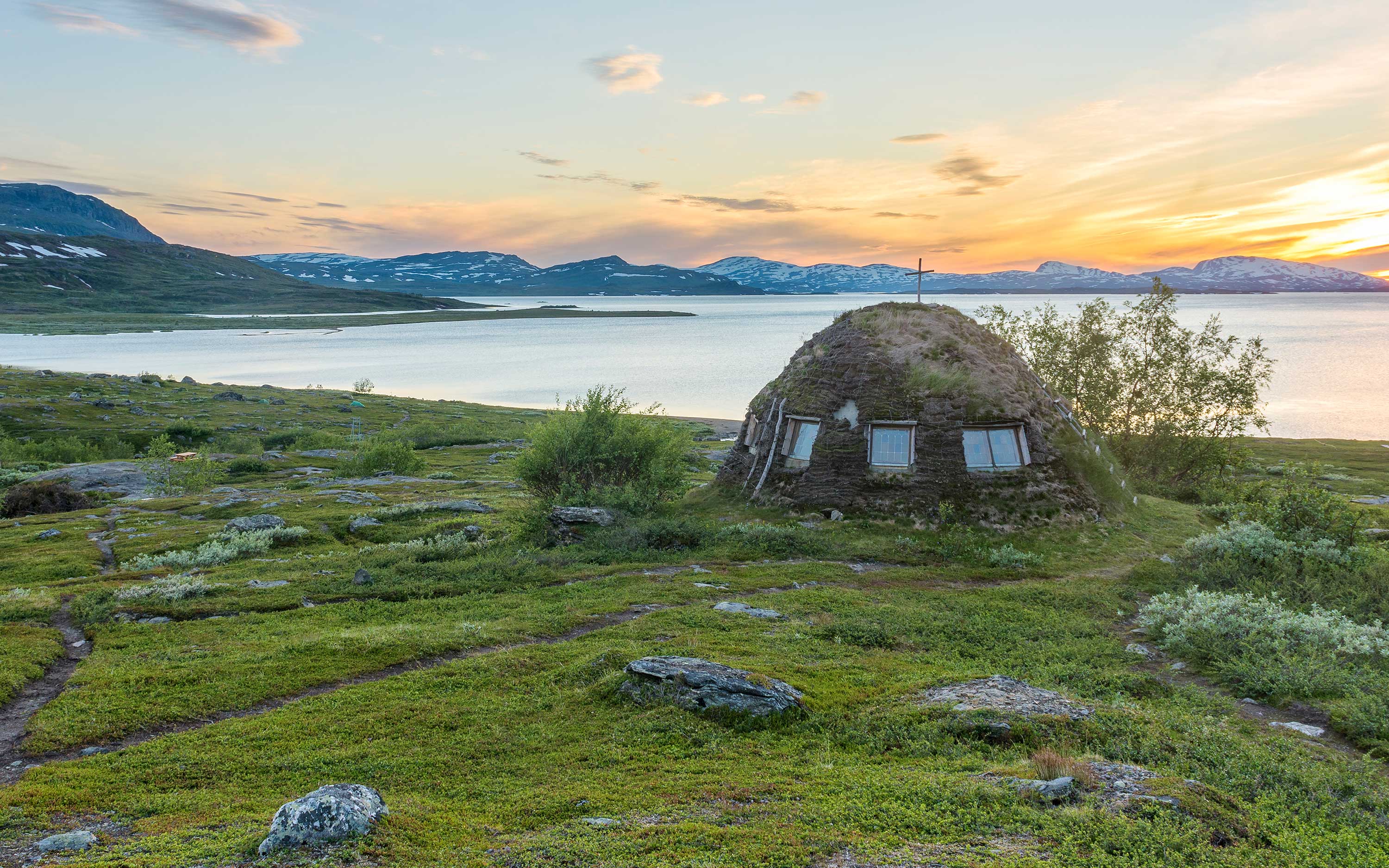 Padjelanta kyrkkåta, Foto: Mikael Svensson / Johnér.
Padjelanta / Badjelánnda National Park
A floral paradise and grazing land for the reindeer
Padjelanta – Badjelánnda in the Sami language – is an alpine landscape of sweeping high plains and large lakes. The terrain is open, with soft contours, in contrast to the adjoining Sarek mountains. In Padjelanta/Badjelánnda you will come in contact with some of the mountains' most luxuriant flowering meadows as well as most of the bird species associated with the heaths and lakes of the barren heights.
About Padjelanta/Badjelánnda National Park