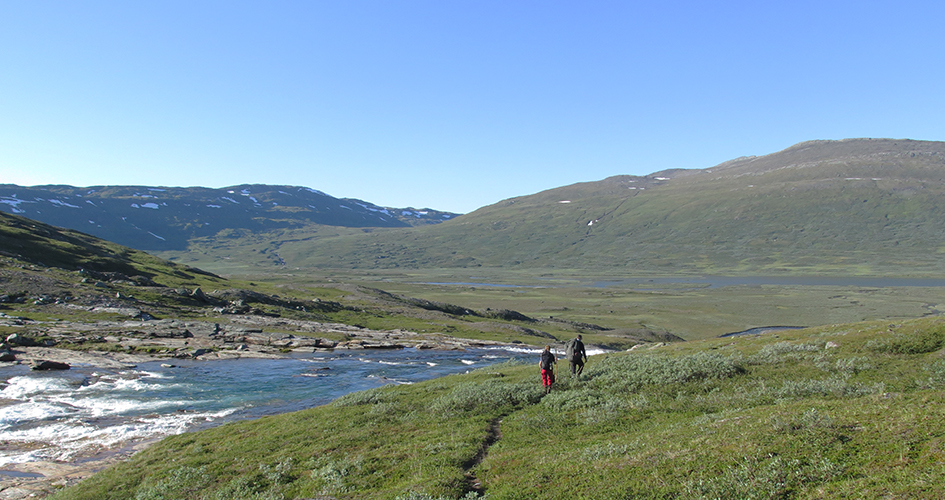 Foto: Laponiatjuottjudus
Hikes
You can hike the entire Padjelantaleden trail. The trail is 150-160 km long. Of course, it's also possible to divide it up and fly to Stáloluokta in the heart of Badjelánnda.
About the activity
From there you can hike northward towards Låddejåhkå, Gisuris and Áhkkástugorna. Or go southward towards Duottar, Darreluoppal and the beautiful Darrevuobme (Tarradalen valley).
An excellent day or evening trip. Walk up on the rounded terraces to Stáddátjåhkkå mountain. The hike takes you along meadows of mountain avens. The higher up you go, of course, the better view you get of Sulidälbmá mountain.