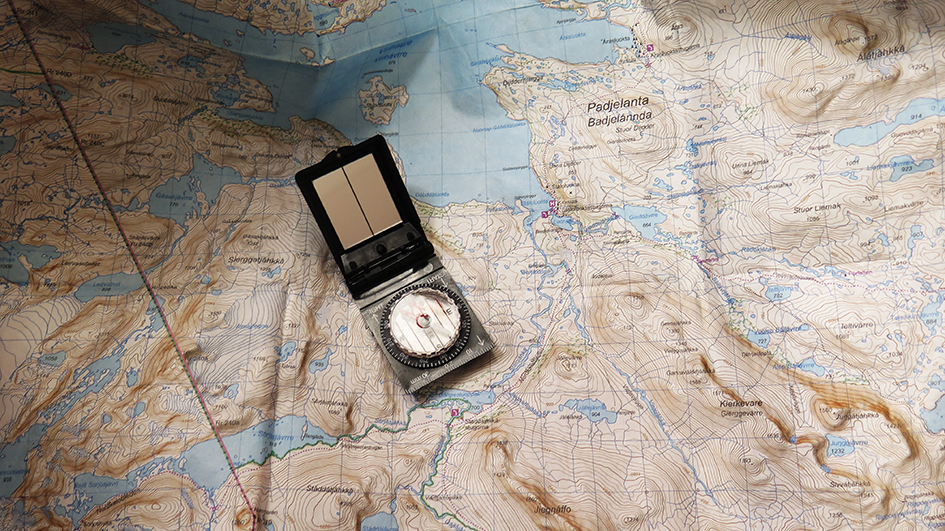 Foto: Laponiatjuottjudus
Clothing and equipment
The first thing to remember about your clothing and equipment is that you should keep yourself warm, dry and well fed.
Don't carry too much weight. Pack smart and don't bring along more than you need, while simultaneously making sure you are prepared for the chance that your trip can take longer than you expected.
For hiking, proper hiking footwear or boots are required. In summer as well as winter, it is good to have shoes and boots that are broken in and comfortable.
Bring clothing that tolerates water and wind, and be prepared for weather than can be cold, even if you are hiking in the middle of summer.
Good to have in your backpack
Always have a map and compass.
If you are going to pitch a tent, make sure that you have a good tent that can handle weather and wind. Matches are a must, of course. Be prepared for mosquitoes.
There is potable water everywhere. Pack a vessel that can be filled with liquid when you pass a brook.
The local population that hikes here does not go anywhere without binoculars. Being able to get a closer look at newly born calves, other animals, birds and the surroundings enhances your visit.
Otherwise here are some tips from locals. Take along a bit of birch-bark for ease in starting a fire. Dried reindeer meat weighs next to nothing and provides a lot of energy. Don't forget to bring a good knife. Keep a drinking vessel and binoculars close at hand as well as a sturdy hiking stick for wading across streams.
Keep in mind that mobile phone coverage is poor in the mountains. Assume it is not possible to call.