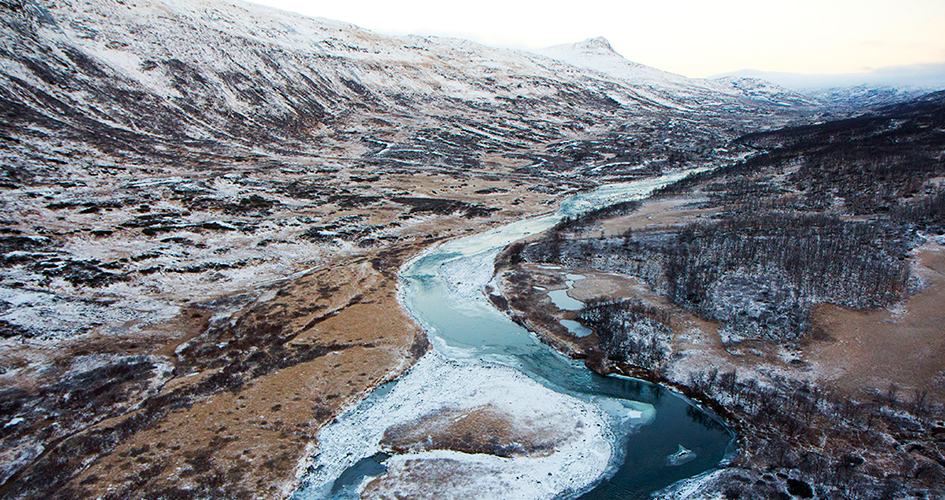 Foto: Laponiatjuottjudus
Welcome!
The park is in roadless country, and at least a half day of hiking is required to get there. The easily walked, pleasant Padjelanta/Badjelánndaleden trail takes you through the entire national park.
Spring here is a time for activity. In the Sami camps fields and fences are prepared and the first "juopmun", or sorrel, is gathered. While hiking you will see the midnight sun and small reindeer calves. The first calf branding begins.
July and August are excellent times for hiking. The camps are full of people purchasing fresh bread and smoked fish. Reindeer calves are branded in the mountains, and the cloudberries ripen.
Winter, which continues from December until late in March, is long but also very beautiful. The days are short and tinged with blue, and you can see the Northern Lights.