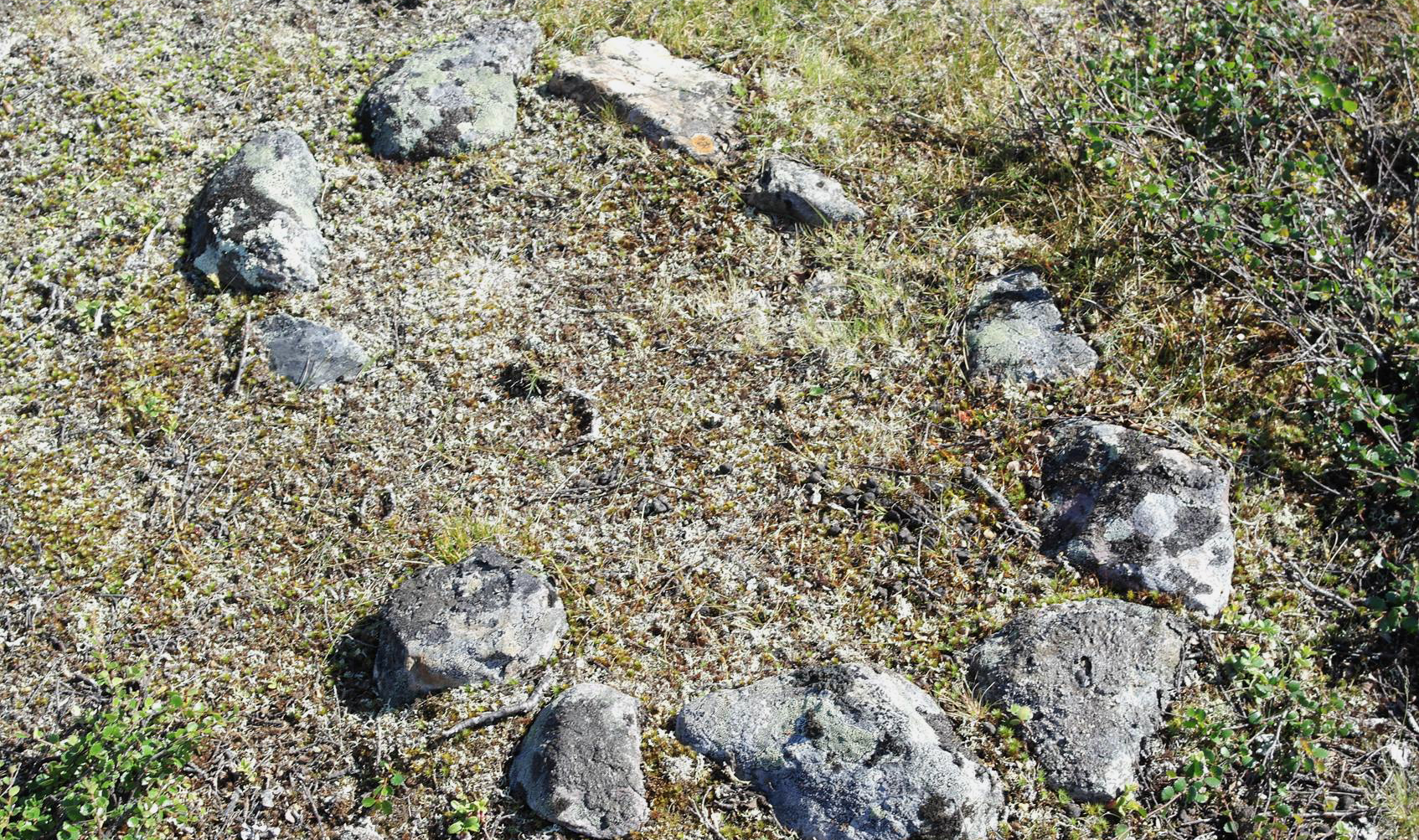 Foto: Laponiatjuottjudus
History
The purpose of making Padjelanta/Badjelánnda a national park was to "preserve an alpine landscape rich in lakes and extensive heaths in its natural condition".
Traces of ancient remains
People have loved this area long before our time. Consequently, Padjelanta/Badjelánnda has one of the highest concentrations of ancient remains in the alpine world. Everywhere in the countryside there are half-concealed and extremely unobtrusive traces. Allow yourself time to look for old reindeer grazing land, settlements or some rocks that indicate a hearth. They relate the history of Badjelánnda.
An important Sami area
Upon formation of the national park in 1962, the Swedish government underscored the fact that it is an important Sami area and that consideration should be given to reindeer husbandry in management of the national park.
For example, elk hunting has been permitted, despite the fact that it is forbidden in the adjoining Stora Sjöfallet/Stuor Muorkke and Sarek national parks.
Becoming part of the World Heritage Site
In 1996 the national park became part of the Laponia World Heritage Site along with Muddus/Muttos, Sarek, Stora Sjöfallet/Stuor Muorkke and the Sjávnja and Stubbá nature reserves. Also part of Laponia are areas adjoining Badjelánnda: Sulidälbmá and Tjuoldavuobme as well as Ráhpaäno suorgudahka in the Lájtávrredeltat delta.