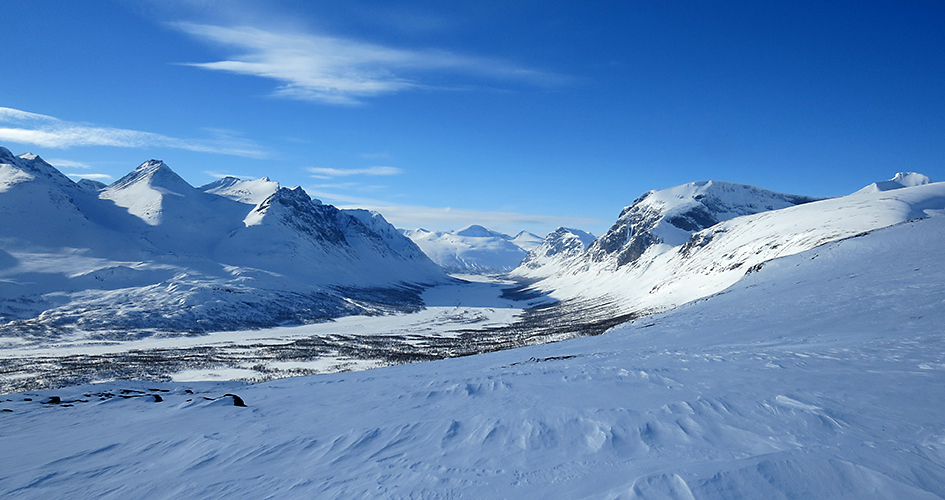 Foto: Laponiatjuottjudus
About Sarek National Park
Sarek is the national park with six of Sweden's thirteen highest mountains and almost 100 glaciers.
It is a high alpine area where the Sami people have lived from time immemorial. The valleys and the mountain slopes are grazing land for three Sami communal groups engaged in reindeer husbandry: the Sirges, Jåhkågaska tjiellde and Tuorpon.
The national park also is known for its wildlife, including large elk and many predators. Meltwater from the many glaciers flows into Sarek's artery, the Ráhpaaädno river, which creates the alpine world's most well-known delta. The area bears the stamp of the inland ice sheet, and a hike through Sarek is a trip through Sweden's geological history.