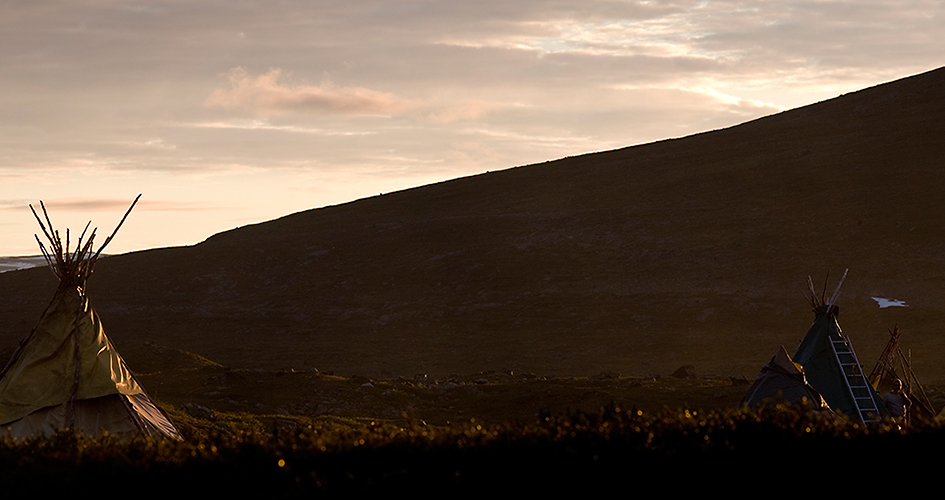 Foto: Carl-Johan Utsi
History
Sarek became a national park in 1910, the result of a decision by the Swedish Parliament in 1909.
At that point, many people already knew about Sarek, and it was especially popular among researchers. Often cartographers and geographers made the first ascents of the highest peaks, aside from the Sami people who have lived in the area from time immemorial. They looked upon the formation of Sarek as a natural process. Since 2013 their reindeer husbandry rights have applied to the entire national park. The Sami have the right to make use of the land for themselves and their animals, with the exception of the right to hunt for elk. The elk hunting exception applies to the entire national park.
A part of Laponia
In 1996 the national park became part of the Laponia World Heritage Site, along with Muddus/Muttos, Padjelanta/Badjelánnda, Stora Sjöfallet/Stuor Muorkke and the Sjávnja and Stubbá nature reserves. Also part of Laponia are areas adjoining Sarek: Tjuoldavuobme and Ráhpaäno Suorgudahka in the Lájtávrredeltat delta. Sulidälbmá on the northern boundary is part of the World Heritage Site, too.
The World Heritage Site designation is based on the nature and culture in the area. The national park is now called Padjelanta/Badjelánnda to revert to the original Sami name for the area.