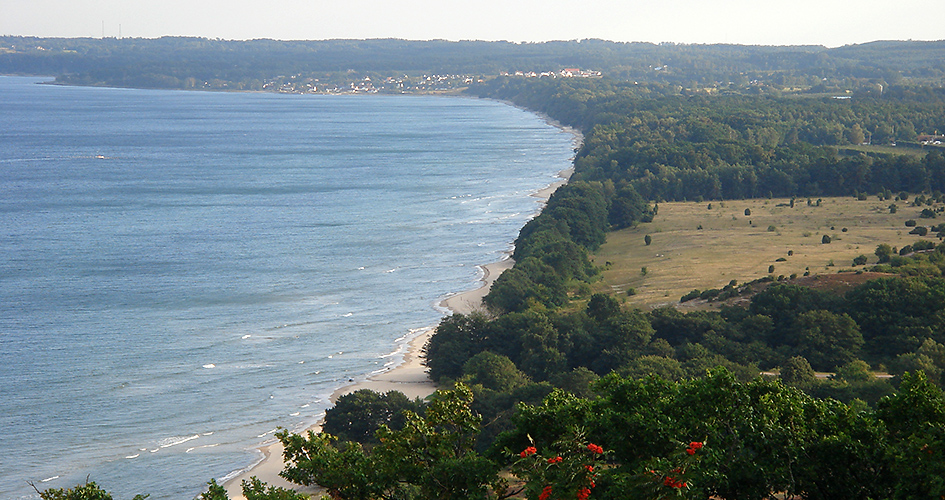 Foto: Lovisa Gustafsson
About Stenshuvud National Park
Stenshuvud National Park was formed in 1986 and is located in the south-eastern part of the province of Skåne.
For a long time the area has been affected by grazing and farming. Stone mounds piled up to clear land, stone fences and ancient remains in the area bear witness to the presence of people and their impact on the countryside.
Deciduous forests predominate
The national park occupies 400 hectares, including 80 hectares of sea. Stenshuvud mountain itself consists of three peaks. The northern one, rising 97 metres above sea level, is the highest. To a large extent, the area is covered with forest, hornbeam being the predominant type of tree. Older trees with broad canopies, such as beech and oak, remain from the time when grazing took place in the area. Today grazing livestock have returned to the national park, keeping the countryside open.
The many different biotopes in the national park contribute to an abundant variety of flora and fauna. Here you will find sandy heaths, wet meadows, rocky coastland and beautiful sandy beaches. Below the mountain on the west side, there is a bog and alder marsh. The national park has abundant flora with some rare species such as barren strawberry, black spleenwort, sand pink, pasqueflower and immortelle.