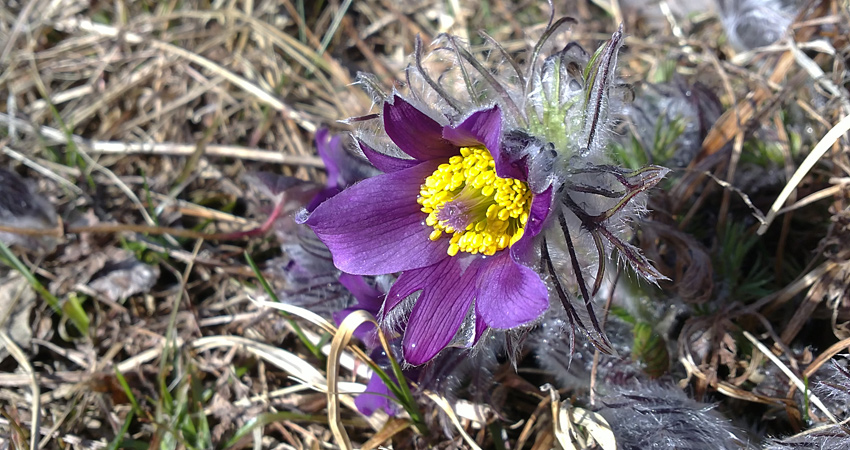 Foto: Ida Lundqvist
Plant life
Numbered among the flora are many species, including about 600 vascular plants as well as interesting mosses, lichens and mushrooms.
Species abound in the beech and hornbeam forest around Stenshuvud, and in spring wood anemones and hepaticas jostle with yellow wood anemones and bird-in-a-bush. Thick carpets of ramsons also bloom then in shady, moist spots.
The orchid meadow is a lime-rich wet meadow with many different species. The western marsh orchid, early marsh orchid and common spotted orchid as well as hybrids of them bloom in the summer. Ragged robin, quaking-grass, meadowsweet and butterwort grow here along with many kinds of sedge.
On the sandy heath the contrast with the birch forest is great. Dry land plants such as sand sedge, grey hair grass, Breckland thyme, pasqueflower, St Bernard's lily and immortelle predominate. In autumn the brilliantly coloured heather flowers. In the various fringes, blackthorn, blackberry, hazel and dog rose grow.
Evergreen ivy climbs around certain trees. In places it can grow very high and spread out in the host tree's canopy.

Keep in mind that it is strictly forbidden to pick flowers, break branches or otherwise harm or remove the plants in the national park.