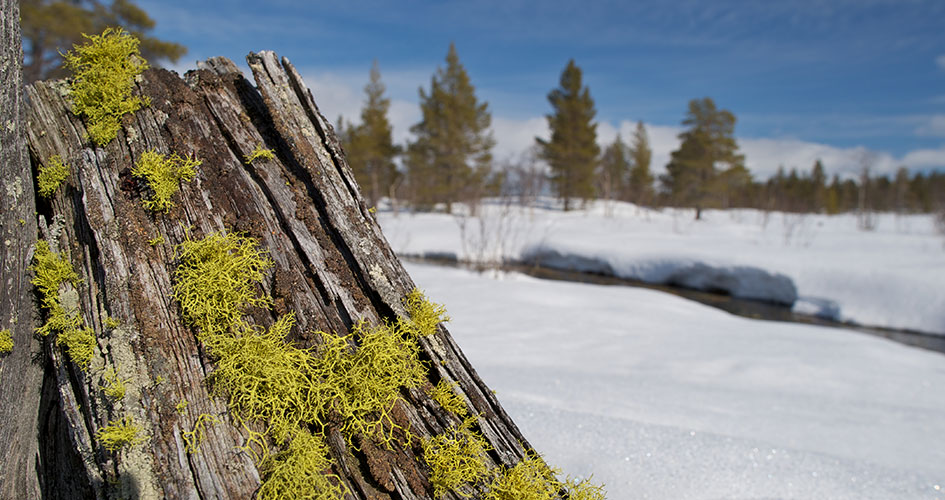 Plant life
The pine trees in the primeval forest are hardy. They grow slowly and become impregnated with resin until almost nothing can get the better of them.
The pines commonly attain an age of well over five hundred years. The ancient pines develop strong and flat crowns that can support the heavy nests of birds of prey. A golden eagle aerie can weigh more than a ton not every pine can handle that.
Unusual flora
The national park is more than rocks and pines. Along the Töfsingån river, the forest is lush with spruce that measure several metres in circumference. By the river's largest waterfall, the flora is especially lush. Growing here are ostrich fern, whorled Solomon's-seal, mezereon and one of the Dalafjällen mountains greatest rarities – the beautiful pond water crowfoot.
Wolf lichen
The forest is a silver-grey colour from all of the trees that have died of old age. The dead trees are vital for a great number of fungi, animals and plants. You can also see the very rare, intensely yellowish-green wolf lichen here.