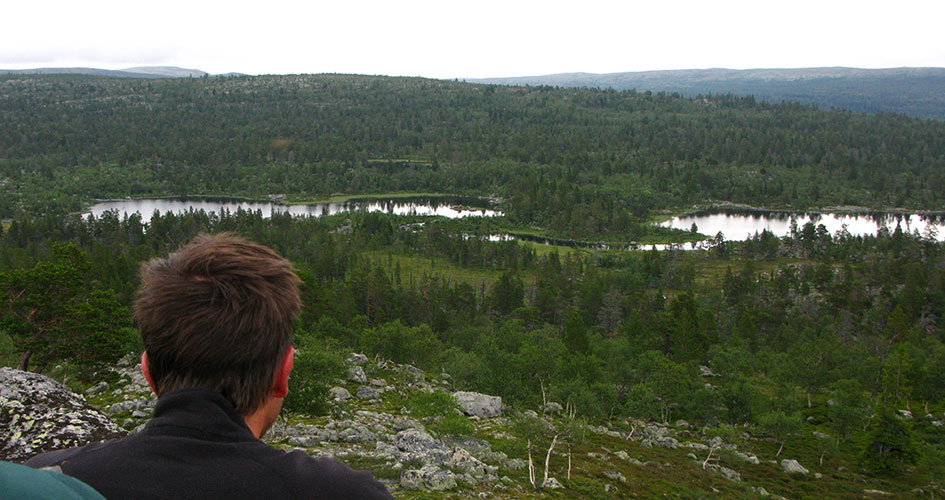 Foto: Leif Helldal
Getting here
The national park is located in Älvdalen municipality, in the middle of the Långfjället nature reserve.
There are no roads to it, so the only way to get here is with skis, on foot or by helicopter.
The Hävlingen and Hovden entrances
The most common way of entering the park is from Lake Hävlingen and the bridge over the Storån river by Lake Särsjön. There is an information board about the park here. If you enter Töfsingdalen by means of the eastern trail, by Hovden, you will find brief information at the national park boundary.
The entrance from Forskros and Grövelsjön
A small gravel road parallels the Storån river from Foskros to a windbreak at Ängesildret. From there to the national park boundary is a rather tough, seven-kilometre hike. From the Grövelsjön mountain station in the west, it is a 13-kilometre hike. It takes about 2 ½ hours to walk either of the routes.
Töfsingdalen is one of the most inaccessible environments we have in Sweden. In the winter, however, you can get to the Havlingen Fishing Camp by snowmobile.