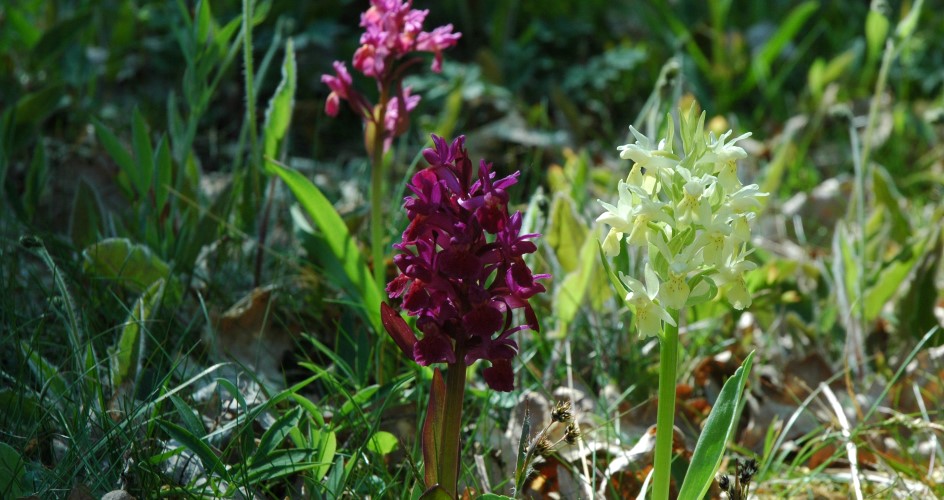 Foto: Stiftelsen Tyrestaskogen
Tyresta Nature Reserve
Surrounding Tyresta National Park is Tyresta Nature Reserve which functions as a protective zone around the park.
Like the national park, the nature reserve consists largely of pine forest with rocky floor. But there are also areas of beautiful spruce forest, cropland, pasture, oak-clad hills, and a stretch of coastline on the Baltic Sea with valuable shallow bays and shoreline meadows.
The nature reserve has high value for biological diversity, heritage sites and outdoor recreation. Most of the forest is left to grow undisturbed, while grazing land, fields and meadows are farmed. In some forest areas, various conservation measures are taken according to a special management plan. Most cropland lies in and around Tyresta village, and at Åva where the Åva River empties into the Baltic Sea. Large numbers of sea trout spawn here every autumn.
The cropland is very biologically diverse. Along the Baltic coast can be found moonwort, cat's foot, and the Adam and Eve orchid — all plants that benefit from cutting and grazing of the meadows. In groves of the Mörkdalen valley grow wood barley and lesser hairy-brome; in especially well-nourished areas grow ostrich fern and alpine enchanter's-nightshade.
Many birds thrive on the mixture of forest and cropland. Among them are the lapwing, common redshank, Eurasian wryneck, skylark and northern wheatear.
Nature reserve is the most common form of protected valuable nature in Sweden. The Tyresta area contains both national park and nature reserve. Rules are generally stricter in national parks, which to a greater extent protect nature that is regarded as unaffected by humans.