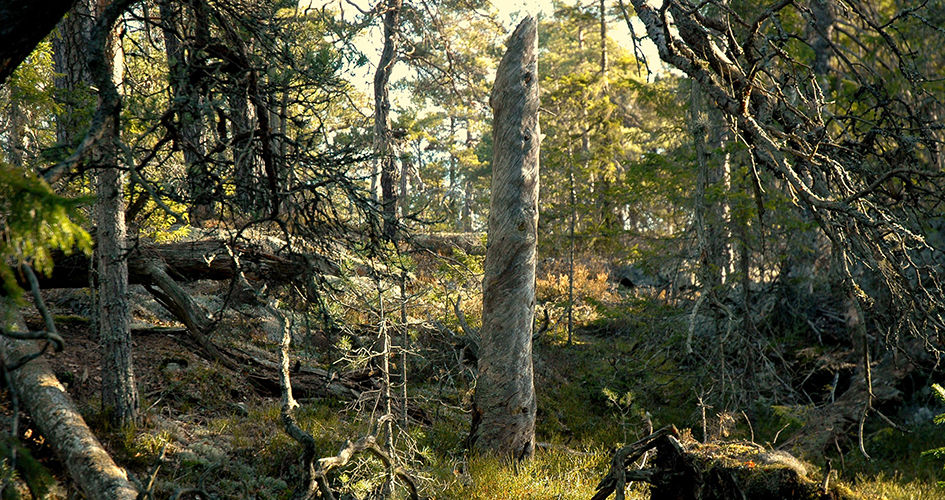 Foto: Stiftelsen Tyrestaskogen
About Tyresta National Park
Only 20 kilometres from the Stockholm urban area with its million-plus inhabitants, this national park offers the experience of a very ancient forest with stillness, glittering lakes, dark spruce tree forest and pine trees many hundreds of years old.
By following one of the trails from Tyresta village or the entrance Stensjödal for example, you will quickly come to the ancient forest. Such primeval forests are increasingly rare, and Tyresta's is the largest in southern Sweden. Here you will encounter ancient knotty pines and tall spruces. Stable giants along with both dead or decaying trees and growing young trees provide living space to a diversity of species. Thus, Tyresta is truly the realm of the wood grouse and the owl.
Wild boars, beavers, roe deer and various woodpeckers are inhabitants that you may have the greatest chance of seeing. But most forest inhabitants show themselves seldom, and it is perhaps the silence that is most striking. In Tyresta you may pick berries and edible mushrooms, but not flowers and other plants.
Although Tyresta is close to a major city and is a popular natural area, the forest offers a sense of wilderness. At lakes and viewpoints, you can see how the forest stretches out — wild, calm, strong and living.
Take the bus to the edge of the ancient forest in Tyresta
A bus or commuter train takes you from Stockholm to the edge of the ancient forest and stops on the outskirts of Tyresta village, which is the main entrance to the national park. At the nature centre naturum, you can purchase a map of the area. This is the starting point for trails that are from 2.5 to 14 kilometres long. Choose one that suits you. The Sörmlandsleden Trail passes here and you can follow it to Nyfors (12 km) or Alby Friluftsgård (14 km) then take the bus back to Stockholm.