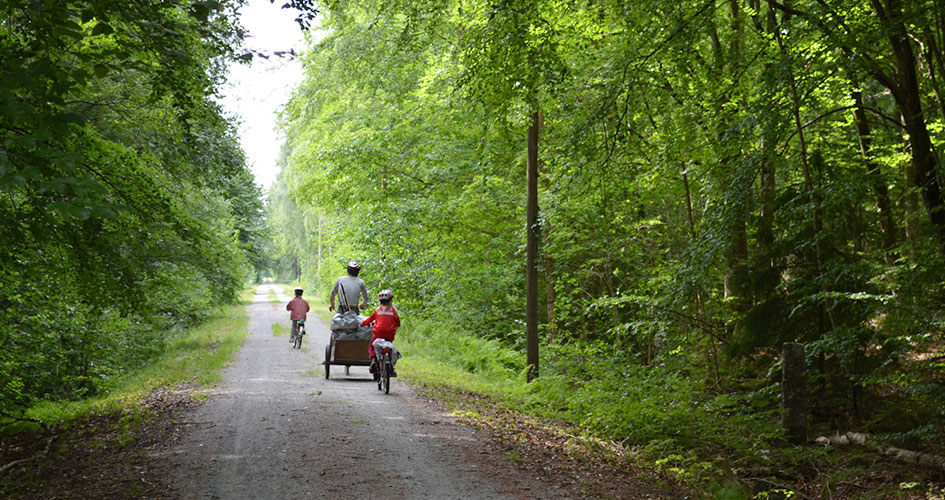 Foto: Ingela Eriksson
Safety and rules
The countryside at Åsnen National Park is open to everyone, 365 days a year, 24 hours a day. But please do not forget, freedom in the countryside involves a great deal of responsibility.
Please remember that the right to roam is limited throughout the national park. Special rules are in place here, known as regulations.
You must not harm living or dead plants, mosses, lichens and trees, nor are you allowed to remove them from the area. You are, however, allowed to pick berries and mushrooms for your own consumption – except on the Bjurkärr peninsula, where this is not permitted.
You are allowed to pitch a tent/spend the night at the national park. You may stay for one night only between 6pm and 10am at the overnight area at the viewing area (see the map).
Fires may only be made in designated campfire areas, your own wood or wood provided for the purpose. Outdoor stoves may be used anywhere on site.
Motor vehicles may only be driven on the public road (this does not apply to electric wheelchairs and similar aids). The rules applicable to the car parks are posted up there. Caravans and camper vans must not be parked there between the hours of midnight and 5am.
Special rules are applicable on the lake. A speed limit of 20 knots is applicable on the fairways, and 5 knots outside the fairways. Houseboats, jetskis and similar are not permitted.
Aircraft, drones and suchlike are not allowed to take off or land here.
Horseriding is only permitted on the public road. Cycling is allowed, but you must show due consideration for other visitors in the countryside
Your dog and other pets must be kept on a lead.
Access to prohibited areas (bird conservation) is not permitted between 1 April and 31 July (see map).
Fishing is permitted. A fishing licence is required.
Complying with the special rules applicable at the national park means you are helping to preserve the breathtaking countryside surrounding Lake Åsnen!