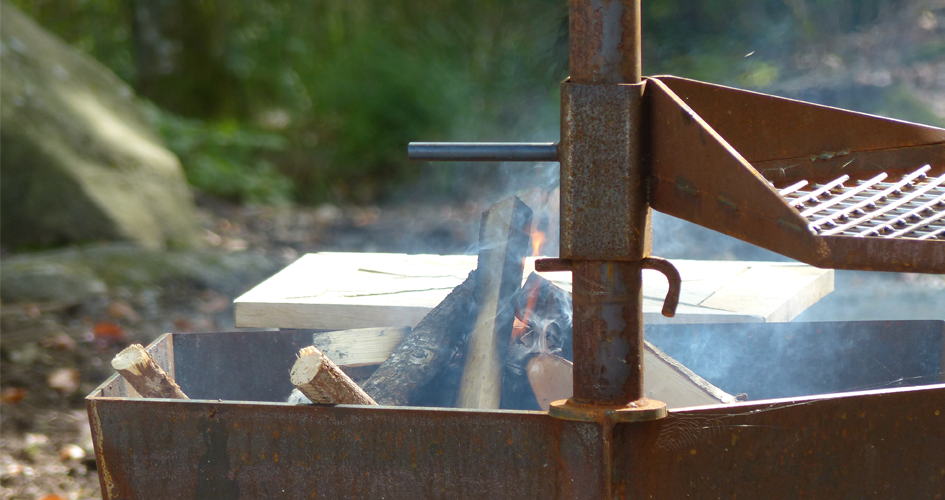 Foto: Gunilla Lindbladh
Having a rest, eating and finding somewhere to stay
You can bring your own food along to Åsnen National Park – you can have a barbecue or eat at one of our rest areas. There is one place at the national park where you can spend the night. You can also book accommodation and buy food not far from the national park.
Rest areas and toilets
Rest areas and toilets can be found at both entrances, Trollberget and Sunnabron. These can also be found in Bjurkärr, near the main entrance at Sunnabron.
Barbecue areas and fires
Campfire areas can be found at the Trollberget and the Sunnabron main entrance, and in Bjurkärr.
Food in the local area
Eateries and cafés can be found near to the national park around Lake Åsnen, but there are none at the national park itself.
Overnight accommodation
There is one area where you can spend the night at the national park. This is the overnight area at the viewing point, where you will find a windbreak offering easy accessibility and a small area where tents can be pitched (three or four tents). To find this, follow the Banvallsleden trail northwards from the Trollberget entrance towards the community of Hulevik. This is one of a number of areas where you can spend the night along the Värendsleden canoe trail, where you pay SEK per person per night for the service facilities available. These sites cannot be booked in advance, and you have to expect to share with others who are spending the night here.
Accommodation/cottage hire
You can spend the night in a tent or cottage at any of the campsites, or book a room at a bed and breakfast near the national park.