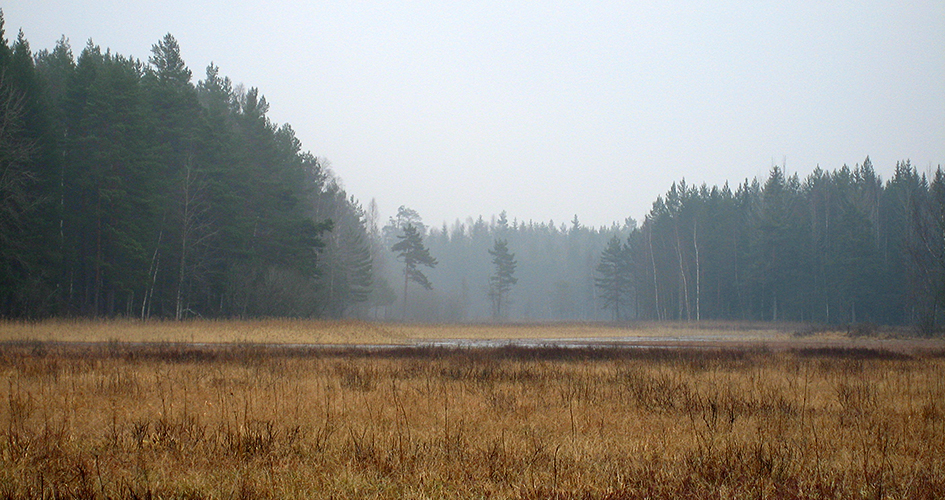 Foto: Länsstyrelsen Gävleborg
History
It has not been possible to use Färnebofjärden's surrounding countryside for settlement and agricultural production.
The annual flooding of the river, the inaccessibility of the countryside and the general lack of suitable land has contributed to this. On the other hand, the extensive riverside meadows and marshes had great significance as haymaking land. The area's villages harvested their winter fodder for livestock here and made use of the grassy wooded areas as grazing land. In remote forests people built "fäbodar", simple summer dwellings to which they moved their cattle every year. Within and adjacent to today's park, about 15 of these fäbodar have existed, including six in the Tinäs area and five in the area south of Gysinge. The practice of summer pasturage generally came to an end during the early part of the 20th century. However, in the 1940s harvesting of hay continued in the meadows around Åsbyvallen, which thereby was one of the last fäbodar in use in the province of Gästrikland.
Forestry
To some extent, forestry has had an impact on the appearance and composition of the forests in Färnebofjärden. In addition to small quantities of timber for construction purposes, timber originally was logged to meet the needs of mining and iron production. Iron making in the nearby smelting-works called for a good supply of charcoal. Therefore, forestry has been widespread.