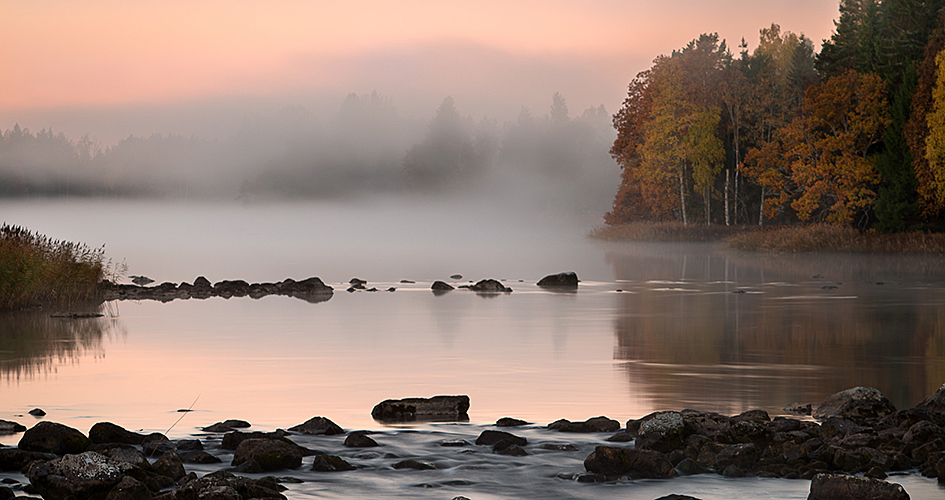 Foto: Anki Hammar
About Färnebofjärden National Park
Regardless of whether you are visiting the national park to hike, fish, watch birds or just take it easy, you can count on extraordinary nature experiences.
Floods characterise the environment
Färnebofjärden has high biological and aesthetic values and make this part of the Lower Dalälven river worth protecting as a national park. The waterway is a unique composition of swarming life in a mosaic of special environments. Riverside fens and meadows, flood plains and old-growth forest provide visitors with unforgettable nature experiences.
The periodic flooding puts a strong imprint on the national park and the lobed contour encloses more than 200 islands and skerries. Marshlands and evergreen forest meets the southern deciduous forests with hints of oak and linden trees.
Fauna and flora with an abundance of species
The national park is famous for its bird richness and has been visited diligently by ornithologists since the 1970s. Here are all over 205 bird species, of which over 100 species breed regularly.

The species-rich animal and plant life creates many exciting meetings; 270 different vascular plants mixed with some 20 species of fish, about 60 red-listed insect species as well as elk, deer, hare, fox, marten, beaver, lynx and wood lemming.
National park designation is the finest distinction a nature area can be accorded. From a nature conservation standpoint, the Lower Dalälven river is one of the most valuable areas in its class in Sweden. Färnebofjärden is included in the "Natura 2000" project, "Life+" and the Ramsar Convention on Wetlands of International Importance.