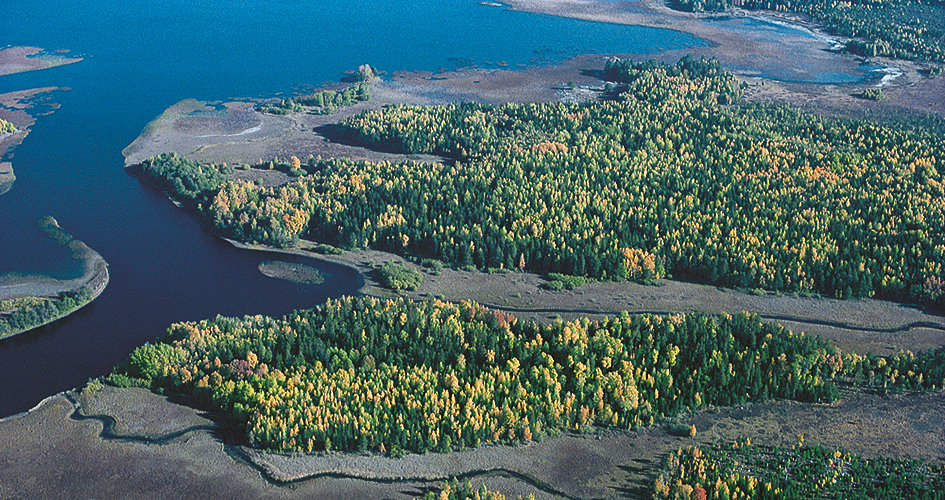 Foto: Länsstyrelsen Gävleborg
Landscape
Färnebofjärdens National Park is a part of river Nedre Dalälven which stretches between Avesta and the Bothnian Sea.
On the vast plain, the river spreads out into several large and shallow lakes, separated by short rapids on the plains of Uppland. This landscape differs a lot from other stretches of rivers in the country.
Flooding characterizes the landscape
The landscape around the river is very flat which causes the periodic flooding to spread over large areas. These floods have left their mark on the landscape. They have, among other things, created a mosaic of different types of habitat along the beaches and in towards the land. The floods have a particular relevance to the meadows and forests of broad-leaved trees in the area.
Hundreds of islands, islets and reefs
Färnebofjärden has more than 200 islands, islets and reefs. The southern part of the area has complex areas of moors and old forests.
There is a distinct difference in vegetation between the south and north part of the area. While the south part has coniferous forests and swamps typical of northern Sweden, the north parts vegetation consists of deciduous trees, especially oak and linden.