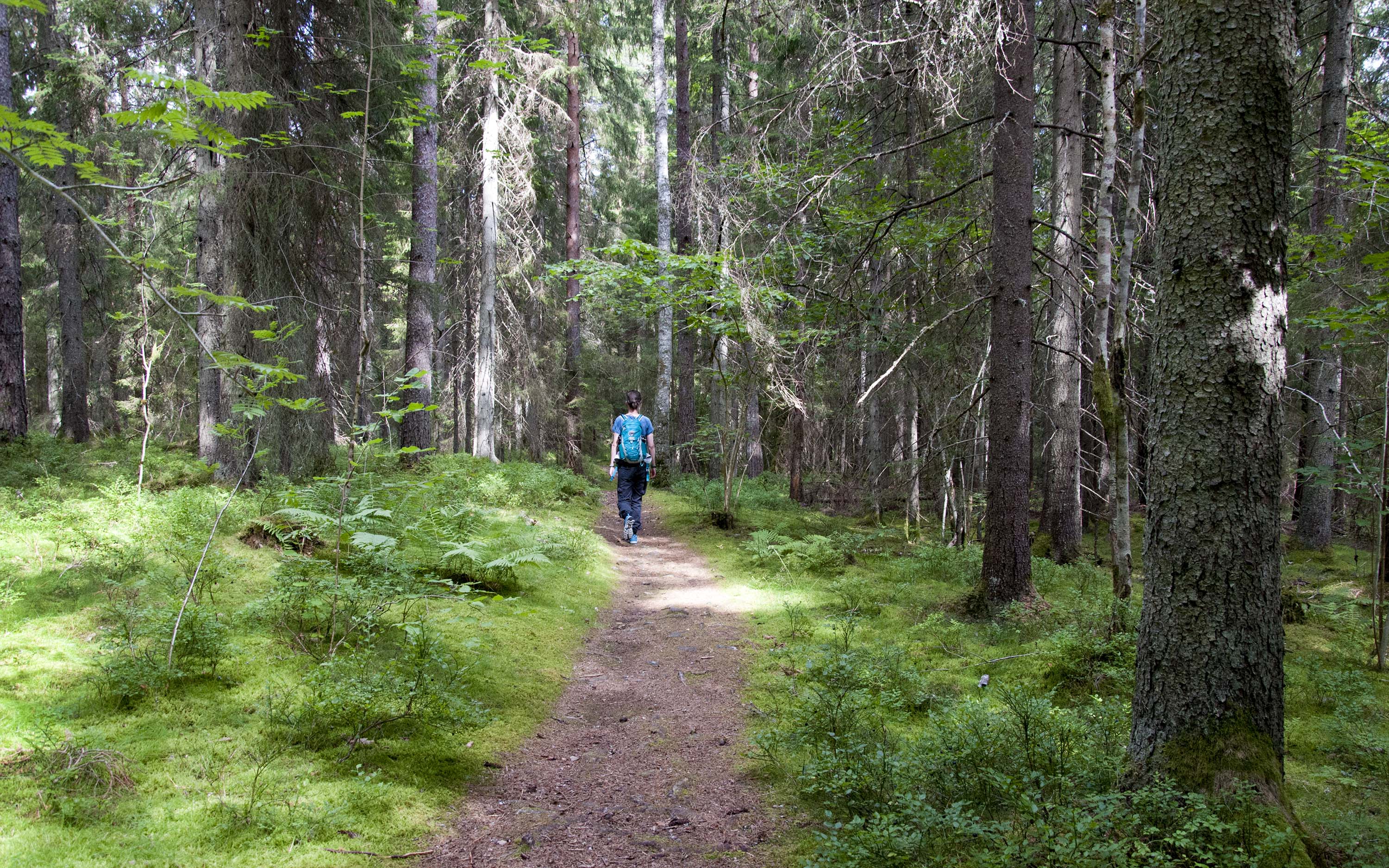 Foto: Elisabeth Karlsson / Länsstyrelsen
Torpstigen 2,4 km
A somewhat longer path that can be steep and rocky in places.
About the activity
From the rest area just east of the car park, you follow the path north-east through an old field with an abundance of flowers. The path is surrounded by many pruned (pollarded) trees and mounds of stones cleared from the land.
After 400 metres in open ground, the path turns northwards into a pine and spruce forest covered with bilberries. The forest here is allowed to run it course, grow older and die at its own pace. Here and there you will find glades with deciduous trees and hazel bushes.
The path follows an old farm road. A few hundred metres from the gravel road, you can see traces of mining in the past. Directly north of the path, there are heaps of scrap stone and shallow excavations. After hiking in the forest for a total of 800 metres, you come to a place where the Skomakartorpet (Shoemaker Croft) once stood. In a glade with many deciduous trees, there is a rest area where you can grill food. Look carefully and you can still see traces of the building foundations and the old fields.
Feel free to drink from the croft's old cold spring! From here you proceed along the path, which turns back towards the south-east, passing through gently rolling spruce forest with bilberry sprigs covering the ground, and then continue out on Östra Gården's old fields until you finally return to the rest area and car park.
Remember that you may not walk in the meadow outside the paths before the grass is mowed or pick flowers and other plants in the national park!