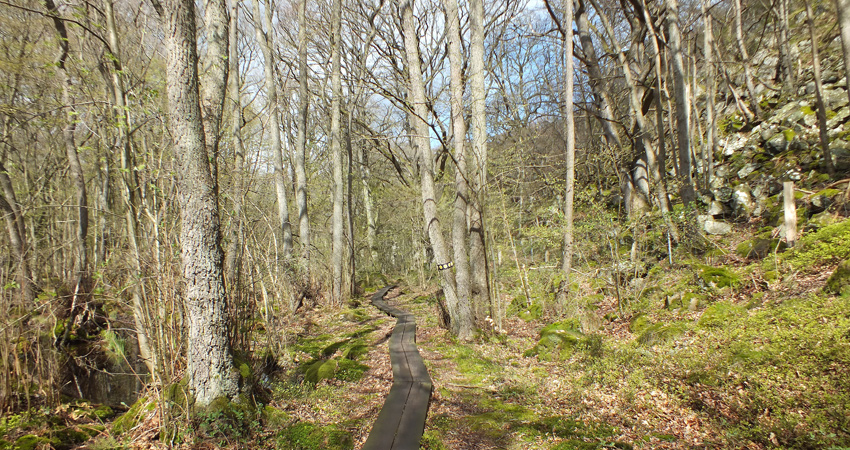 Foto: Line Persson
Entrances
Read more about Stenshuvud National Park's two entrances; The main entrance and northern entrance.
Main entrance
Here you will find the naturum Stenshuvud information centre. There is an exhibit on the national park, with information about the nature and the rich cultural history of the area. The largest car park is located here. It has information boards with national park displays, brochures and maps. There is also a WC and dry closet. You can walk down to the sandy beach from here, a distance of 500 metres. Next to the car park there is a large meadow with picnic tables and two weather shelters with barbecues. Most hiking trails depart from here.
Northern entrance
You will find a large car park here along with an information board where you can get a brochure and a map of the national park. There are dry closets is here.
Located at the north entrance is the arboretum (green trail), planted primarily with Asian and North American coniferous trees and cypresses. The plantings here date back to the end of the 19th century. The Skåneleden trail (SL-4) that passes by here takes you to the naturum Stenshuvud visitor centre, a 2-km walk.
The yellow trail goes around the mountain (approx. 4,2 km), and the green trail leads to the arboretum (400 m).