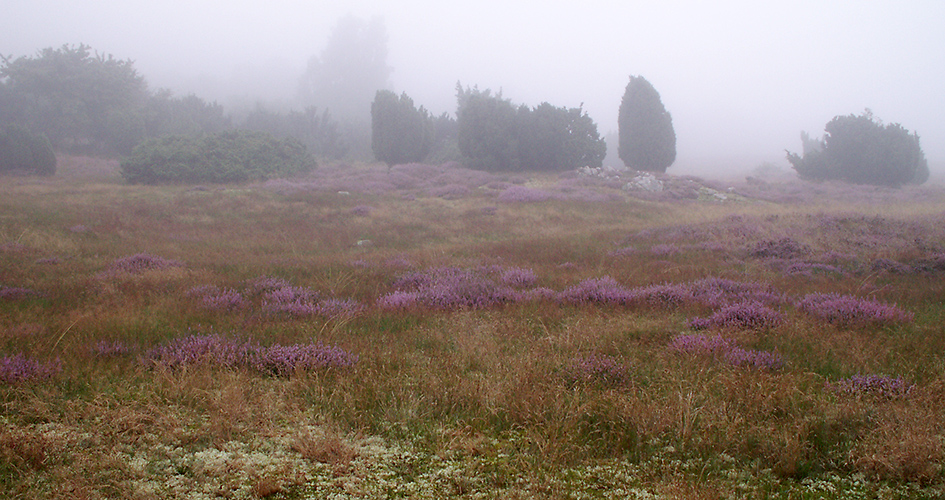 Foto: Line Persson
Q&A's
Here are some of the most frequently asked questions about visiting Stenshuvud National Park.
Q: Can I light a campfire anywhere in the park?
A: Campfires are allowed on our designated barbecue areas. There are barbecue areas by the main entrance and at the camp site by the north entrance, Hällevik. You may not make a campfire or use a barbecue any other place in the park, and if there is a fire ban you may not make a fire at all.
Q: Am I allowed to pitch a tent?
Camping/pitching a tent is only allowed on the designated camp site between 4 pm and 10 am the following day. The camp site is located by the north entrance, Hällevik.
Q: How far is it to the sea?
A: The sea is approximately 500 meters from the main entrance of the park.
Q: Where can I go in the park if I have a stroller?
A: You can easily make your way to the sea with a stroller. A lot of people go almost all the way to the top of Stenshuvud with a stroller as well. Keep in mind that the last part of the trail is a bit rocky. However, a lot of people chose to leave the stroller close to the top and pick it up again on their way back down.
Q: Am I allowed to bring a dog?
A: Yes, but it must be kept on a leash.
Q: Am I allowed to bring my dog to the beach in the summer?
A: No. The beach in Stenshuvud is a public beach and therefor you are not allowed to bring your dog between June 1st and August 31st. However, you may sunbathe up on the grass with your dog. But make sure there is shade so the dog does not get overheated. The dog must be on a leash.
There is a dog beach at Vårhallen, just north of Simrishamn.