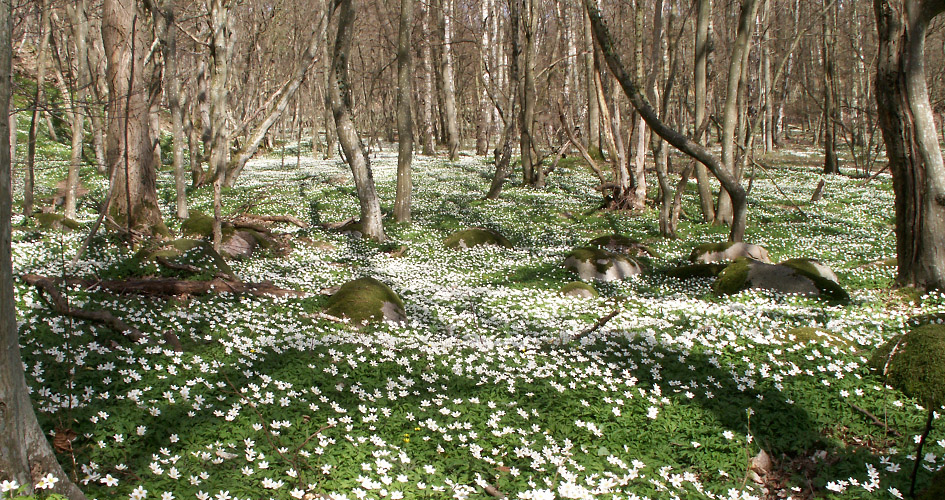 Foto: Fredrik Stahlberg
When you should visit the park
Read more about what happens in the Stenshuvud National Park during the different seasons.
Spring
In mid-April the wood anemones start to flower, colouring the entire forest floor white. The pasqueflowers out on the meadows are in bloom at the same time, and the air is filled with the twittering of birds. From mid-May until midsummer, the thrush nightingale sings and orchids blanket the wet meadow below the naturum Stenshuvud visitor centre in hues of lilac.
Summer
Is the time of the year when most visitors come. Now the dry meadows are in bloom, and the cows are out grazing in large parts of the national park. The beach is an excellent destination for those who want to sunbathe and swim.
Autumn
The forest glows with all of the colours of autumn. Squirrels gather hazelnuts in the thickets before winter. In the old fruit orchards the apples ripen.
Winter
Now you clearly see how the forest has grown up in recent years. The large old spreading oaks and beeches stand out in the more meagre hornbeam forest. With the snow, you can see tracks of hares, foxes and badgers. Occasional elks also pass by.