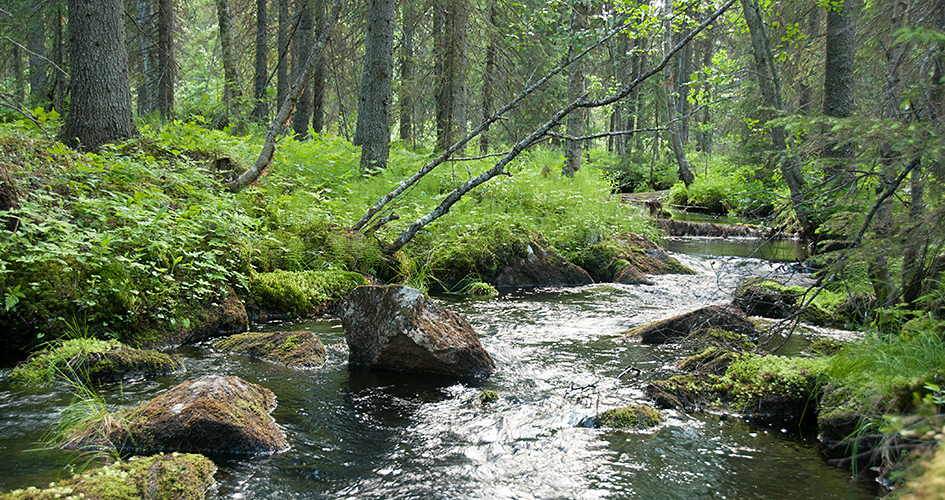 Foto: Tomas Staafjord
Experience the serenity and mystery of the virgin forest
You need not walk any more than 20 metres from the entrance into the pine forest to be able to witness the typical characteristics of Björnlandet – giant rocks, ancient pines with traces of fire damage, and the lingonberry, cowberry and blueberry shrubs.
About the activity
Here you can:
pick berries and edible mushrooms for personal use
camp
light fires in the designated areas
drive vehicles on the roads
bring your dog, but make sure to keep it on a lead.
However, you must not:
break branches or pick plants
go fishing
go horse riding.