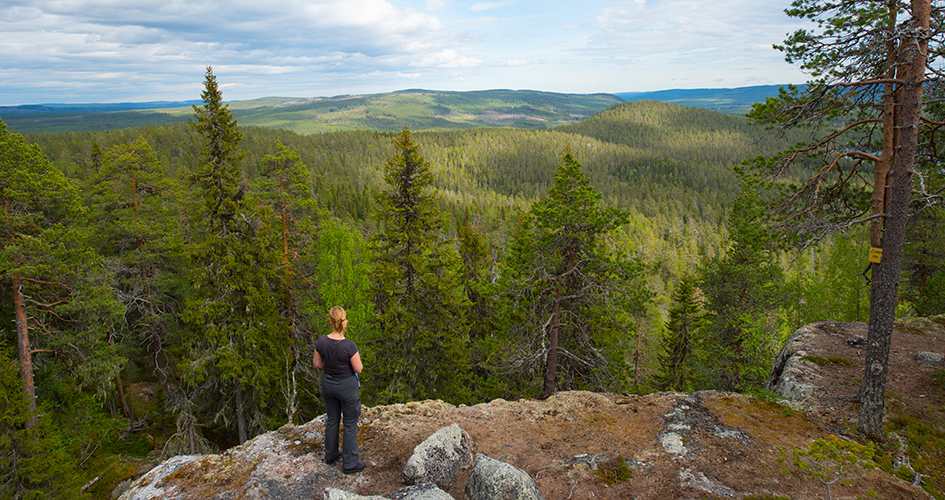 The view from Björnberg
A trail snakes its way up from the Angsjö entrance along the Björnberg fell, through the ancient forest.
About the activity
It is about 2.5 km to the top of the fell. Here, you will be able to see the famous view from Björnberget.
There are benches and a wonderful vantage point at the top, from where you will be able to see the ancient pines from above. Soak in the view – but watch out for the drop!