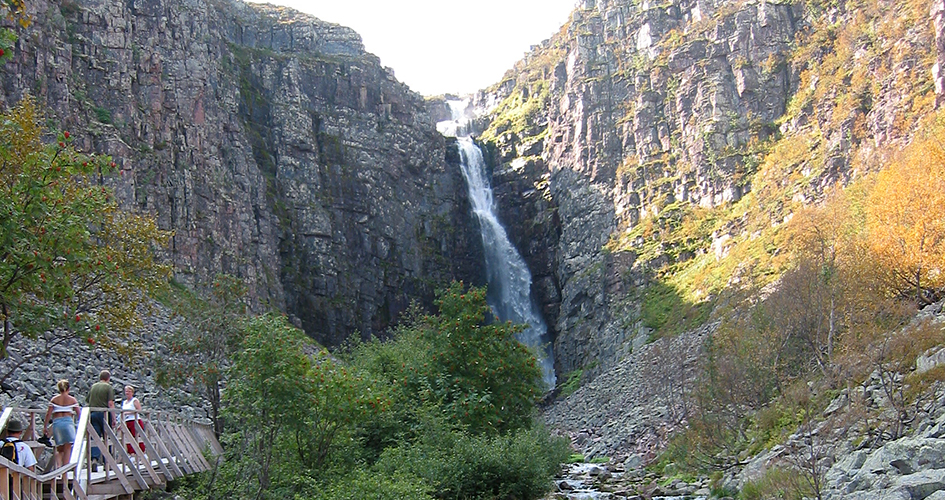 Foto: Fulufjället nationalpark
Current news
Read here to get the latest news
Winter has come to Fulufjället Nationalpark!
This is not the season to go hiking. You can walk the Njupeskär trail up to Njupeskär cottage and the same way back, but the trail is covered in snow.
We have taken down the rails on the ramp leading in to Njupeskär waterfall and we strongly advice you to stay away from Njupeskär canyon, since there's a great risk of falling ice and snow and even avalanches.
Ice fishing at Rösjön!
From 25 November and eight days forward you can go ice fishing at Rösjö lakes. After that fishing season closes again until 1 January.