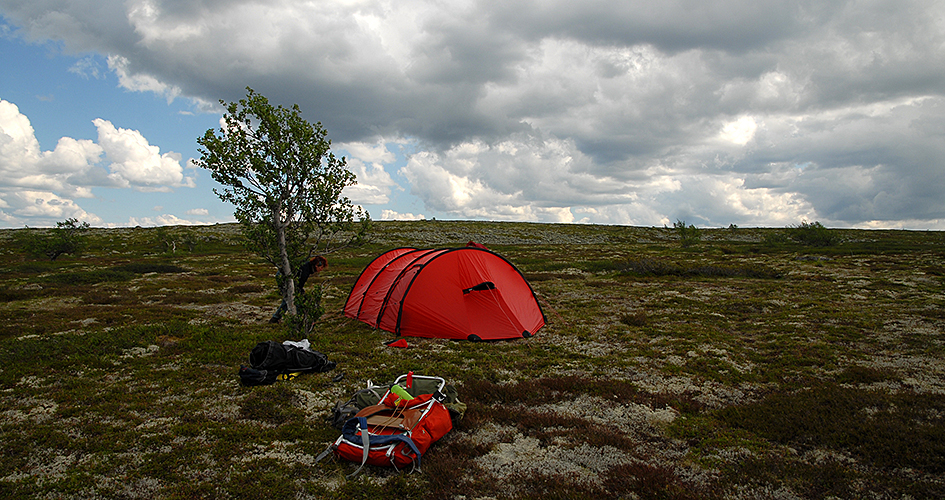 Foto: Stefan Hamréus
Safety and rules
The purpose of the regulations is to protect the valuable nature in the National Park.
The trail to Njupeskär waterfall is a summer trail and can be very slippery in the winter. We do not recommend you to go down in the Njupeskär canyon during winter and spring, since there is a great risk of falling ice, rocks and avalanches.
Drones are very popular. However, they are forbidden in Fulufjället, since there is a general prohibition for flying below 600m in the National Park. You can seek dispensation from the regulations at Länsstyrelsen in Dalarna, but that is mainly given for research purposes. Please contact naturum Fulufjället for more information +46 10 225 0349 naturum.fulufjallet(a)lansstyrelsen.se
You are obliged to take your trash with you out of the National Park. When using our cabins, leave them nice and tidy.
You are not allowed to ride a bike in Fulufjället National Park.
Even if you are going on trails, we advise you to have a mountain map and compass, or GPS device when upon the mountain. (Don't forget extra batteries.)
There is mobile phone coverage on the mountain, but it often can be weak and not reach the entire area. Usually the connection is better if you try calling from the top of a hill.
Beware that the weather changes rapidly. You will find the latest forecast in naturum or check out smhi.se or yr.no.
You are not allowed to sleep in the parking area!
Neither in your car or caravan, nor in the tent.
You can put up your tent just in the period of December 1 to March 31.
In Fulufjället National Park you are permitted to:
fish, but only with handheld tackle in waters within zone III, provided that you have purchased a fishing licence
Fishing is not allowed 1 September - 31 December, except for 8 days when the ice settles.
operate a snowmobile on snow-covered ground on marked trails and on Stora Rörsjö ice that is the closest route from the snowmobile trail to the fishing places
engage in ice climbing from December 1 until March 31
pitch a tent within zone I, II and III (In zone IV only from December 1 to March 31 on designated sites.)
light a fire on specially designated fireplaces, only with the wood placed by the fireplace
bring along a dog on a leash. Owners of hunting rights may, however, use unleashed dogs for hunting or hunt training during the hunting season
but not to:
fly with drones
climb rocks
set up notice boards, signs or other markings in nature
break off branches, cut down or in any other way damage living or dead trees and shrubs
dig up plants or gather mosses, lichens or wood fungi
spend time in trees with nests or on rock faces with nesting birds of prey, gather insects or in any other way disturb or damage wildlife
use ice augers powered by internal combustion engines
ride horses or bicycles anywhere except on existing roads
pitch a tent in zone IV from April 1 to November 30 (from December 1 to March 31 you're only allowed to pitch a tent on designated sites)
stay overnight in cabins or campers in zone IV