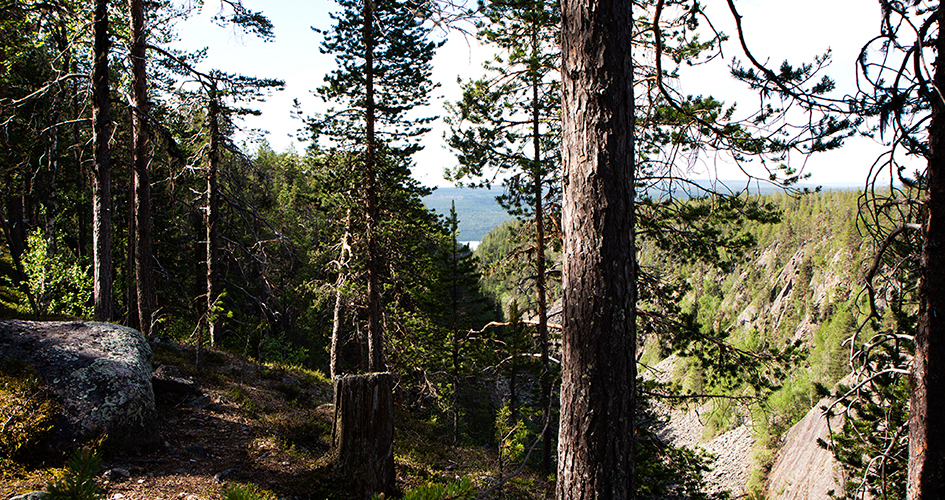 Foto: Laponiatjuottjudus
Måskosgårsså - the narrow gorge
Måskosgårsså means "the narrow ravine". It is a dry cleft that suddenly opens into the forest landscape.
About the activity
The bottom is cluttered with boulders as large as a house. There is a hiking trail from Skájdde/Skaite which goes towards Muddusagahtjaldak/Muttosfallet and Måskosgårsså. The trail passes right at the edge of the ravine.
There are similar nearby ravines in several directions, but none as large as this.