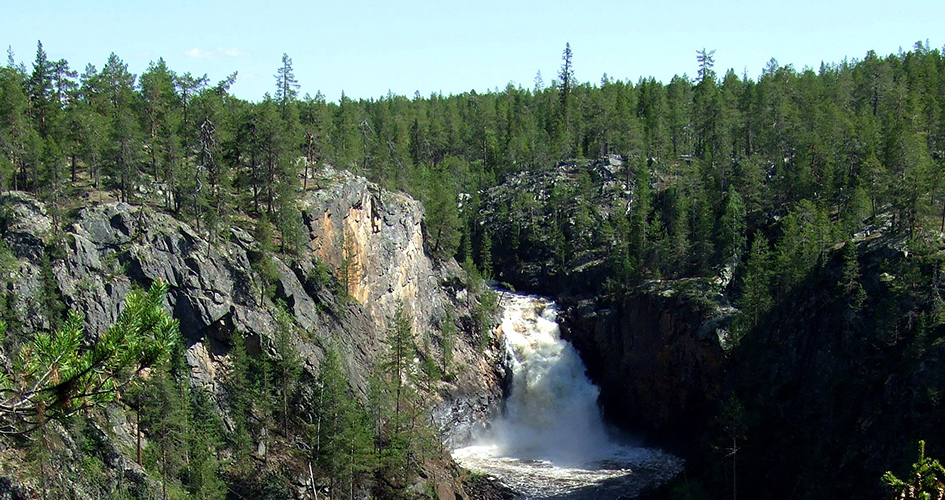 The Muttosgahtjaldak waterfall
The waterfall is the most popular destination in Muddus/Muttos. It's a walk of seven kilometres to Muttosgahtjaldak from the car park by Skájdde.
About the activity
The river that flows along at a slow pace suddenly plunges down 42 metres into the narrow Gähppogårsså canyon. During the spring flood in June, it's an impressive sight. A short distance away is the fine Muttosgahtjaldak cabin and a place to pitch a tent with a privy and wood supply.