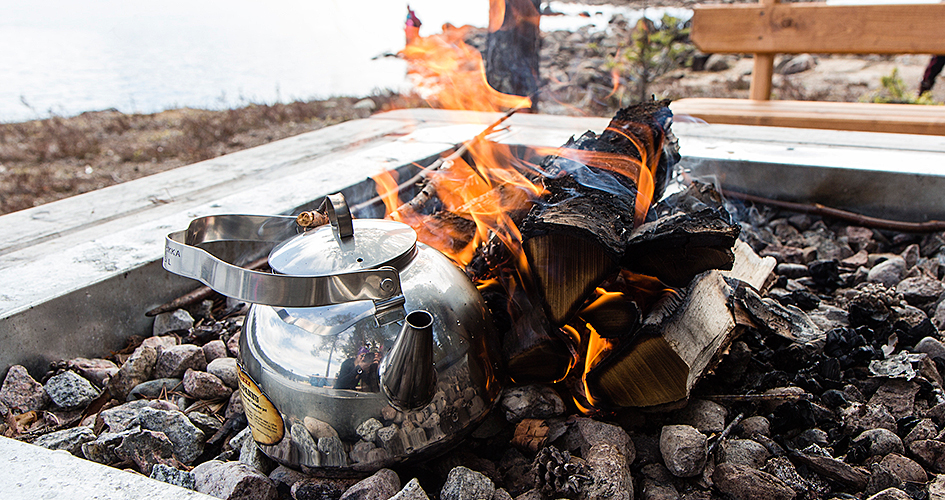 Skájdde - a campfire with history
Skájdde means "a place where two rivers meet". The Muttosädno river empties into Stuor Julevädno.
About the activity
Down by the rivers is an excellent fireplace surrounded by ancient remains. People used to position pitfalls at the junctions of rivers. One of the pitfall systems in Muddus/Muttos is located here. The trip down to the river is reasonably easy hiking for families with children and others who do not want to walk a long distance.