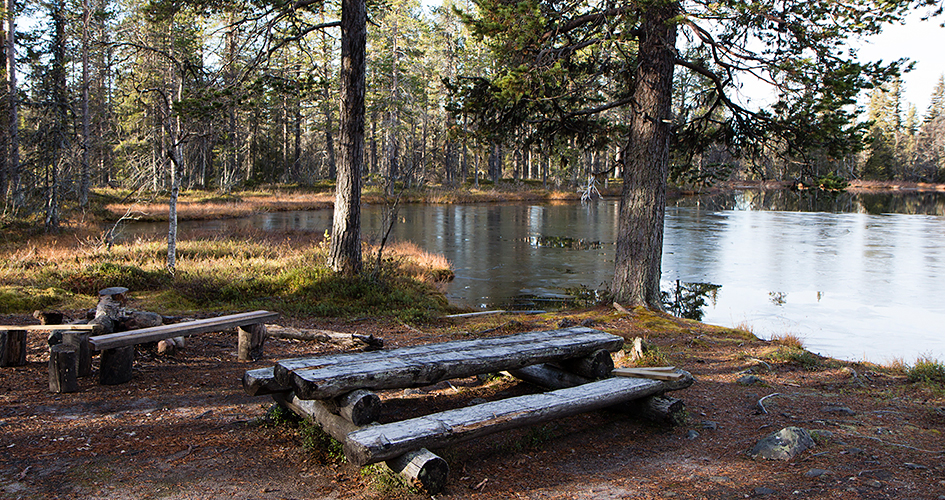 Stay in the cozy Nammavárre
Nammavárre is one of the national parks most pleasant, homey places.
About the activity
You can stay here in a small, red log cabin with three beds right next to the edge of the lake. By the shore there is a fireplace, and all around lofty, stately pine trees keep vigil. Nammavárre is in the eastern part of Muddus/Muttos and can be reached most rapidly from Sárggavárre or Suolávrre.