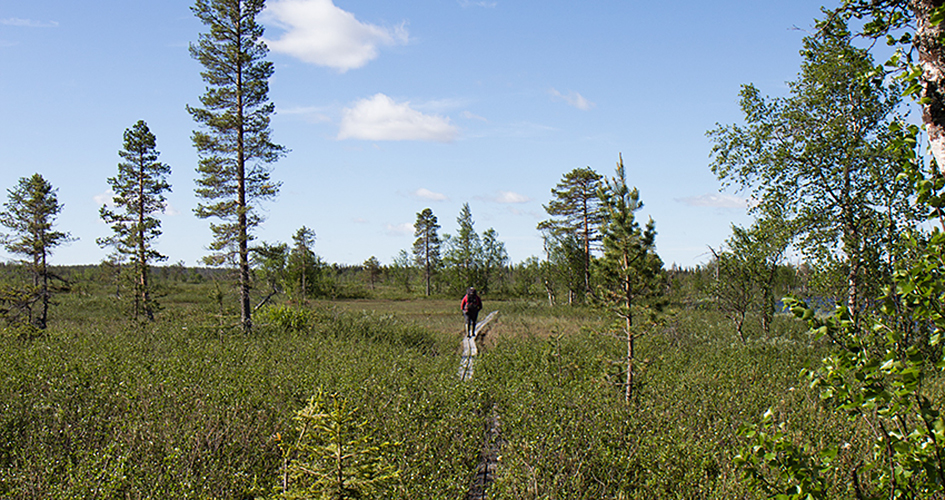 Foto: Laponiatjuottjudus
People in the area
Although Muddus / Muttos consist of large cohesive areas of pristine forests and marshes, there are many traces of man. There are tracks that can be difficult to see if you are not aware.
Historical tracks
If you look closely you can see trails, hearths, house grounds and trapping pits. The tracks found here tell about the history of man in the area since the last ice age.
Reindeer husbandry in Muddus/Muttos
The area is used during different times of the year of reindeer husbandry. In Muddus / Muttos there are both summer and winter grazing land for the reindeer. In winter, the mountain Sámi move here with their reindeer and in summer, the forest Sámi are here with their reindeer.
The big marshes are important for the reindeer in the woodland. During summertime, they can find cool on the fiery marshes.