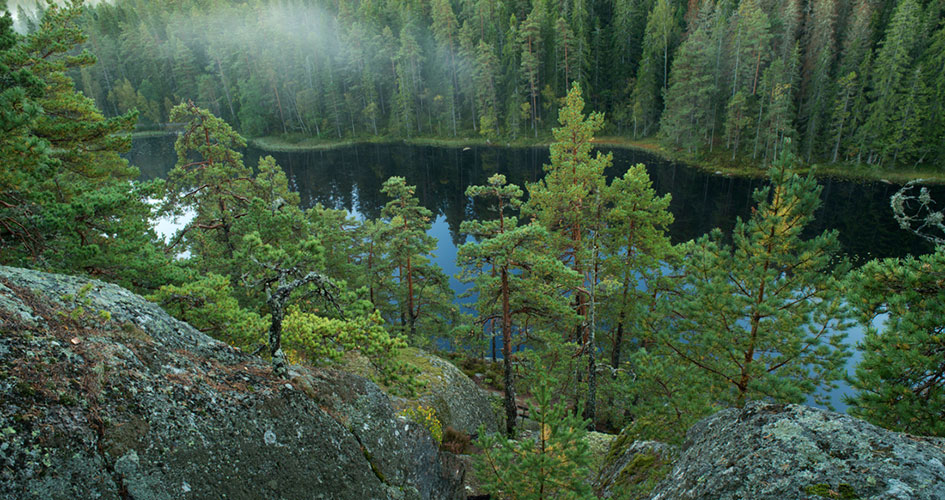 Foto: Fredrik Wilde
About Tiveden National Park
Enjoy a sense of wilderness in a hilly and wild forest landscape with dramatic rift valleys, beautiful woodland lakes, giant boulders by Stenkälla, views from the Trollkyrkobergen mountains and the swimming area at Vitsand.
In Tiveden National Park the forest is being allowed to evolve as natural forest. What is now growing here is a forest that has not been impacted by recent decades of large-scale forestry. Such a large contiguous area of old forest is very unusual in southern Sweden. The age and majesty of the forest and the wild configuration of the landscape is what gives this national park its character.
Tiveden National Park has an area of 2 030 hectares. It has a total of 34 kilometres of marked hiking trails offering walks of 0,9 to 9,5 km. The very hilly terrain and abundance of boulders make for stimulating but demanding hiking.