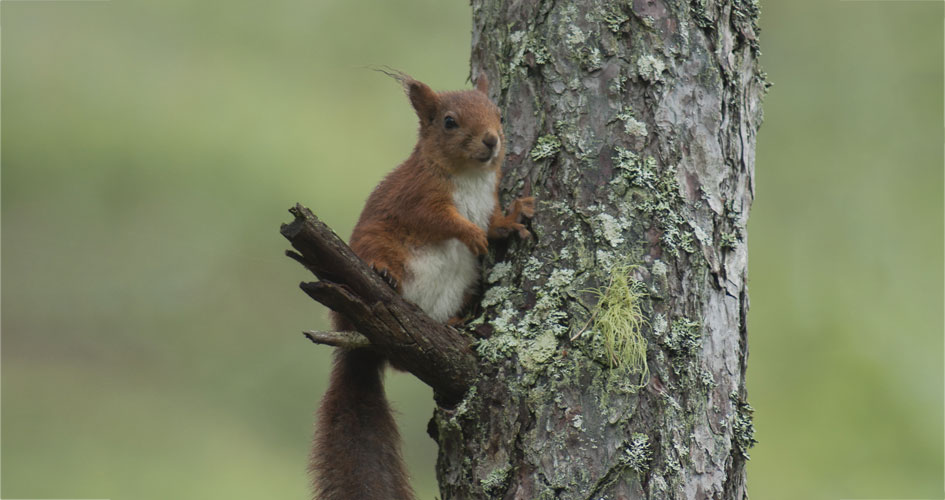 Foto: Fredrik Wilde
Wildlife
Tiveden is an area where the ranges of several northerly and southerly species overlap.
Mammals
The strains of elk and roe deer are sparse. Foxes, hares, badgers, martins and squirrels occur. Beavers also have found their way here. That presents some problems when they dam brooks and ditches next to roads through the national park. In recent years wolves have appeared and established territories in the park.
Beetles
Among the beetles, one can find rare species such as Nothorhina muricata, scarab beetle, Etorofus pubescens, click beetle and marbled jewel beetle. What is especially exciting are the fauna in the older pinewood and ash. The great longhorn beetle is widespread in southern parts of the national park and also exists in clearings and on rocky ground just outside the park.
Birds
Capercaillie, Tengmalm's owl and other birds that do well in old forests can be found here. Typical pine forest birds such as crested tit, redstart and parrot crossbill are common. Wilderness birds that add distinction to the national park include cranes, capercaillies, hazelhens, black-throated loons, nightjars, goshawks, ravens, mistle thrushes, redstarts and a number of different species of woodpeckers and owls.