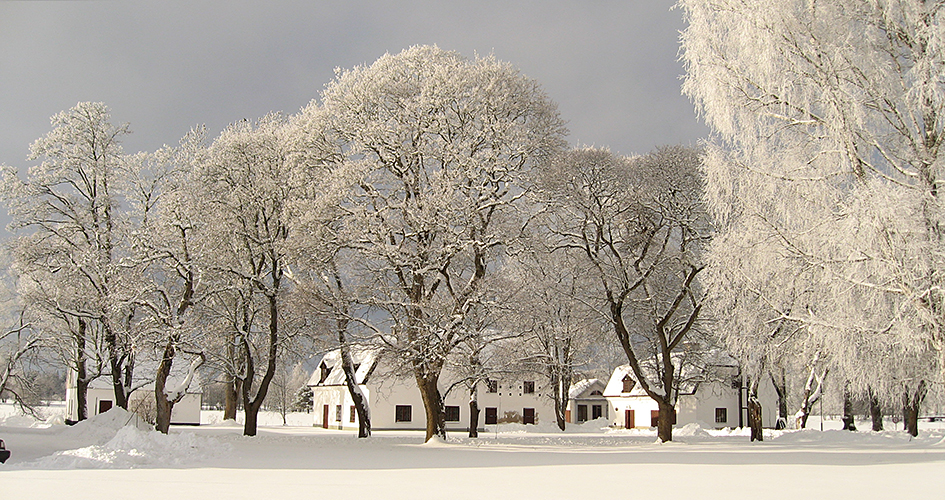 Foto: Länsstyrelsen Gävleborg
Getting here
The Färnebofjärden Naturum is located by Gysinge Bruk in Gävleborg county. The easiest way to get here is by car or bus.
Visiting address: Naturum Färnebofjärden, Benedicks väg 3, 811 97 Gysinge.
Sevedskvarn, the national park's main entrance, is just a few kilometres from Gysinge and the Naturum visitor centre.
From Gävle you can get to Gysinge by bus 48 or 49 and from Sandviken by bus 47. From Uppsala there is no local public transport.
You get off the bus by Brukshandeln and have to walk the last bit to Naturum, about 300 metres. Continue along the road in the same direction that you came by bus and go towards the rapids. Before the bridge crossing the rapids, take a right (see sign along the road). Go past the forge and keep to the left. We are in the small building closest to the rapids, which has been both a stable and car museum before now becoming the Färnebofjärden Naturum.
You can find current bus timetables on Xtrafiks website below:
For those arriving by car, turn off towards Gysinge Bruk and then follow the signs towards Naturum. There are plenty of places to park free of charge. At Brukshandeln there is a little parking and along the road towards the rapids, parking is plentiful.
Get directions to Gysinge bruk