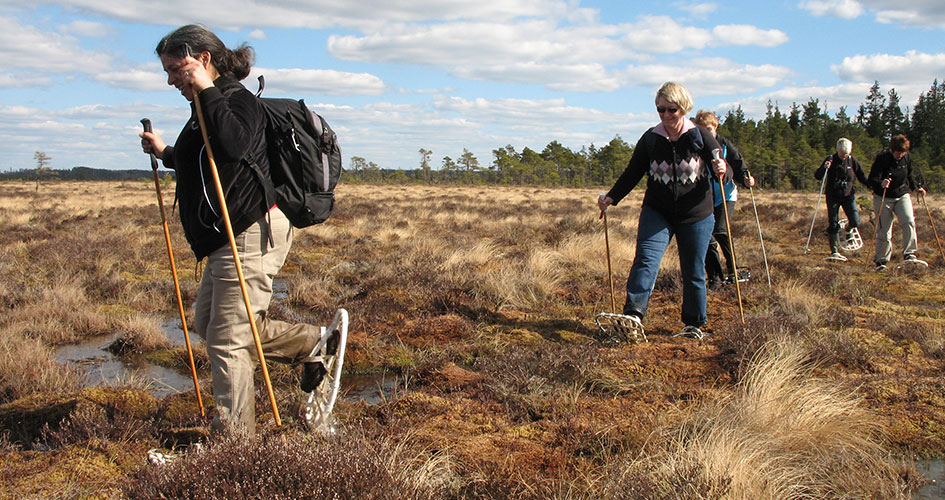 Foto: Martha Wageus
Safety and rules
Each national park has a set of rules, which you are responsible to follow when you set out. You can read about them on this website. There are also information boards present in the parks.
Worth having in mind
The right of Public Access does not apply fully in the national parks. The National Park regulations limit the right of public access to provide better protection.
Dogs are not always welcome since they can interfere with birds and animals. In some national parks, you are allowed to bring your dog on a leash.
Opportunities for horse riding, cycling and scooter riding can often be limited.
Making fire
In many national parks, special areas for campfire are prepared. Making fire in these areas are allowed as long as there is no fire ban. National parks may have special rules that limit the ability to make fire.

Fire bans are issued by the county or municipality. Most often you will find information on their websites. Swedish Civil Contingencies Agency, MSB, provides fire risk forecasts and other information on the website.
Some tips
A few hours walk along the trails in a national park usually requires no special equipment other than comfortable shoes and just enough warm clothing.

But should you visit a national park in the mountains, you need to be extra prepared. In the winter, the mountains put your equipment to extra hard tests. If the weather gets tough, the right equipment can become a matter of life or death. Also keep an eye on the weather.
Learn about equipment, avalanches and more at Mountain Security Council website.