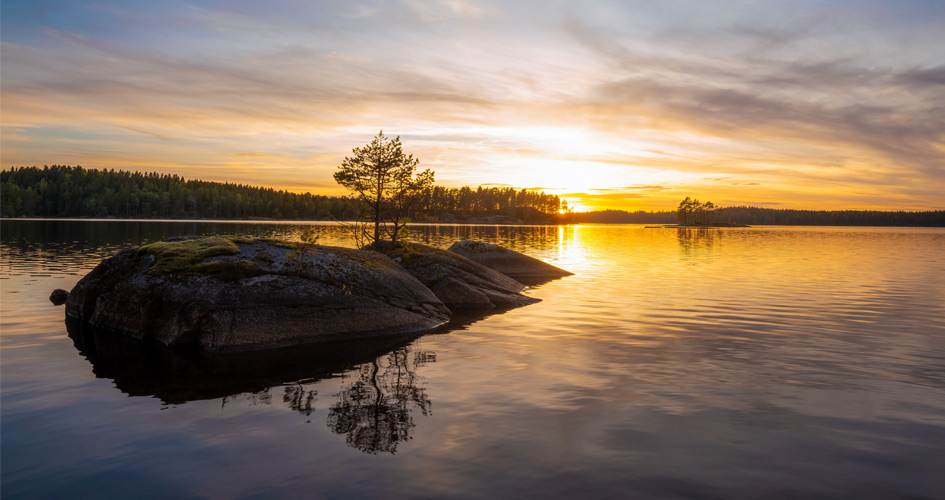 Foto: Christian Lindsten
Why do we need National Parks?
National parks are small fragments of the nature that once covered all of Sweden, and that makes them worthy of protection. They safeguard the diversity of ecosystems and give visitors an opportunity to enjoy natural surroundings and relax in them. They represent the most valuable nature in Sweden.
In 1909 Sweden became the first European country to establish national parks. Then, as now, the idea was to preserve pristine nature for present and future generations, but also to make national parks inviting for tourism and outdoor activities.
Previously national parks were created, in part, on the basis of romantic ideals about nature. Now selection is based on international, scientific criteria for what nature merits in terms of protection and interesting attractions. One difference from before is size. New national parks should be large, untouched areas that showcase a typical Swedish landscape.
The land in national parks is owned by the state. The government and Parliament make decisions about establishing new national parks. The selection and preparations are handled by the Swedish Environmental Protection Agency together with county administrative boards and other local parties. It is important for local residents to participate in efforts to form new national parks.
National parks are a legacy we have in common that should be taken care of in the best possible way for us and future generations.
The gold star is the symbol of Sweden's national parks. It indicates that the parks represent the finest and most remarkable examples of Swedish nature. For the past, present and future.