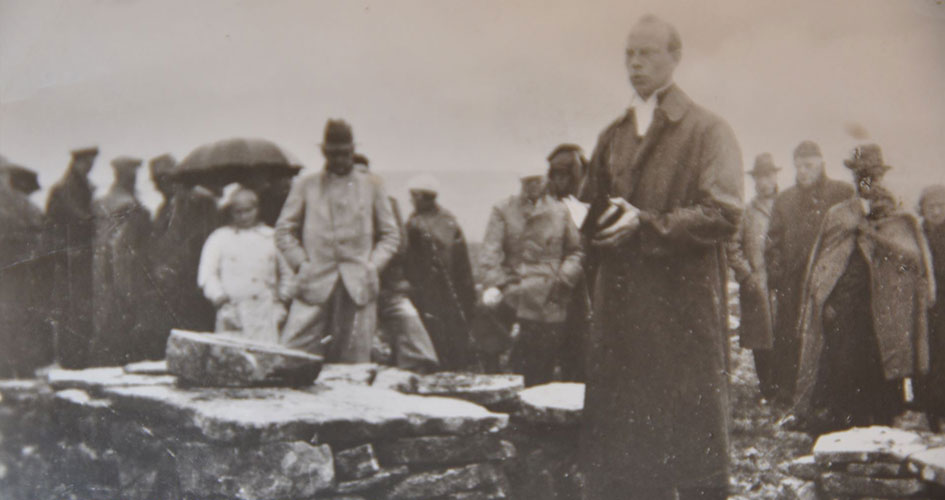 Foto: Fulufjället nationalpark
Altarring
On the mountain there is a circle of rocks that is called the Altar Ring. Some theories maintain it was a Sami cult centre. But most likely the rock formation was used to capture falcons.
About the activity
The most coveted ones were the light-coloured variations of the gerfalcon. Today worship services are conducted here once a year in the middle of July.
Equipment
In Winter you need skiis or snowshoes to get here. In the summer you need proper hiking boots, since it is a long walk from the closest parking lot.