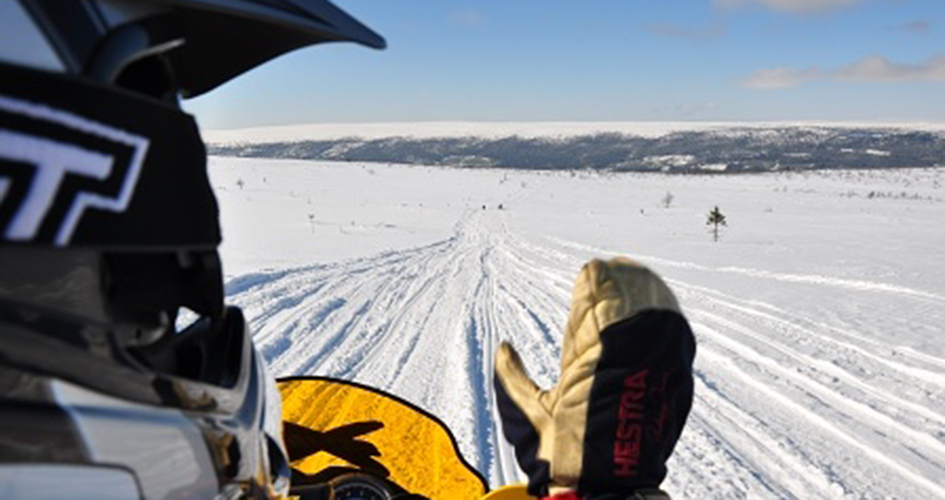 Foto: Fulufjället nationalpark
Snow mobile
On Fulufjället you can ride snowmobile from Mörkret, via the Rösjö and Harrsjö lakes, to Gördalen.
About the activity
Operating a snowmobile on the other trails is not allowed, primarily to maintain a quiet zone on the mountain for skiers and snowshoe hikers. However, it's wonderful to take a snowmobile to the Rösjö lakes, jig fish and maybe spend the night there.
The southern Kungsleden (King's Trail) serves as a snowmobile trail from the Skarså waterfall south of Fulufjället and on towards Mörkret east of the national park. Then it continues eastward through the Lillådalen nature reserve down to Gördalen.