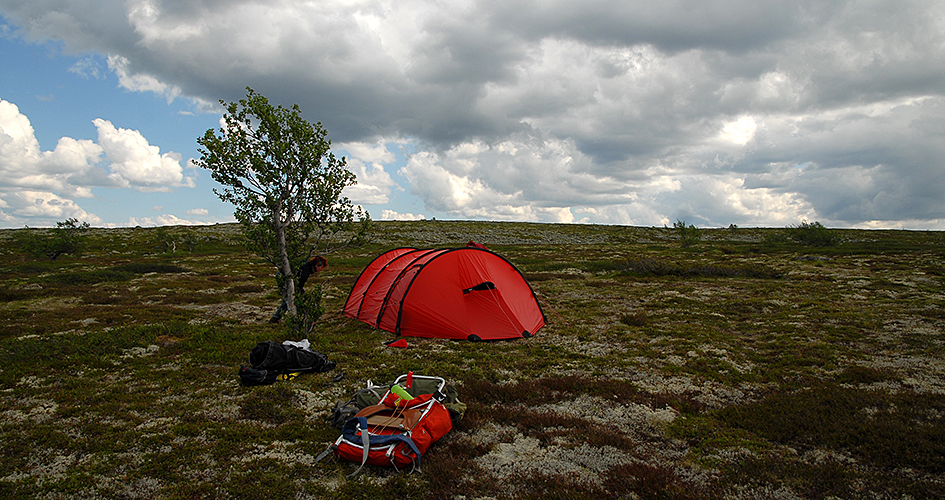 Foto: Stefan Hamreus
Tents and camping
You are allowed to pitch a tent in designated areas in the park. There are also places to park a caravan or motorhome and campsites close to the park.
About the activity
Tent
You are allowed to pitch a tent in zones I, II and III in Fulufjället National Park. Make sure you don't put up your tent too close to the overnight cabins, since guests staying there might find that disturbing.
You are obilged to take your garbage with you out of the National Park. Leave the your camp site nice and tidy.
Caravan or motorhome
You may park a caravan or motorhome in the national park if you are planning a longer hike, but you are not allowed to sleep in your caravan or motorhome on the parking lots in the national park.
Camping sites
In the village of Mörkret there is a campsite in a beautiful location by the Fulan shore. It has electricity and outhouse. There also is camping sites in Gördalen and in Särna.