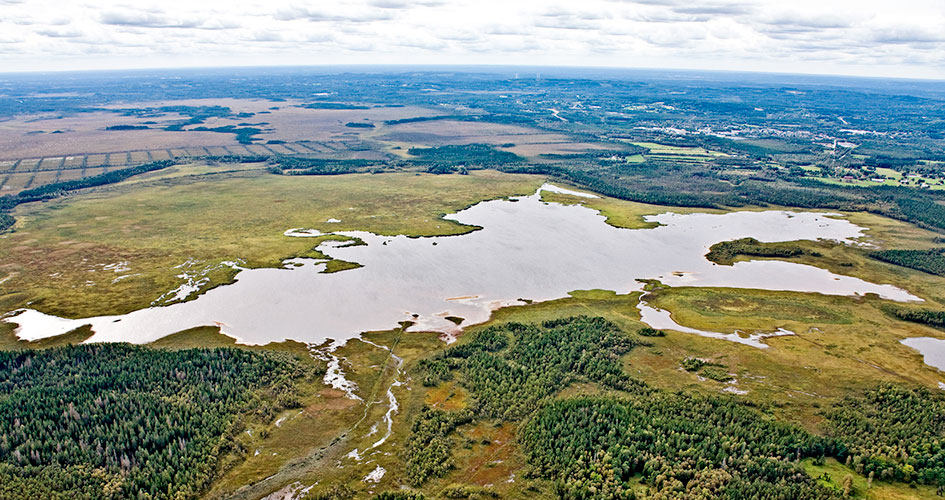 Foto: Länsstyrelsen Jönköping
About Store Mosse National Park
This large mire is southern Sweden's most original biotope. The layer of peat in the raised bog itself has been built up over a period of at least 8,000 years and largely consists of plant remains from various sphagnum mosses. Forested sand dunes, called "rocknar", form a system of islands and ridges criss crossing the open mire.
Geographic location
Store Mosse National Park is located in Småland and is the most vast, largely untouched raised bog in Sweden, south of Lapland. There are two Nature reserves, Brokullen and Långö Mosse next to the National Park, which makes the protected area close to 8 000 hectares.
Road 151, between Värnamo and Gnosjö, cuts right through the National Park.
Most of Store Mosse consists of Sphagnum moss, but there are also pine forests as well as fens and in certain parts spruce forests.