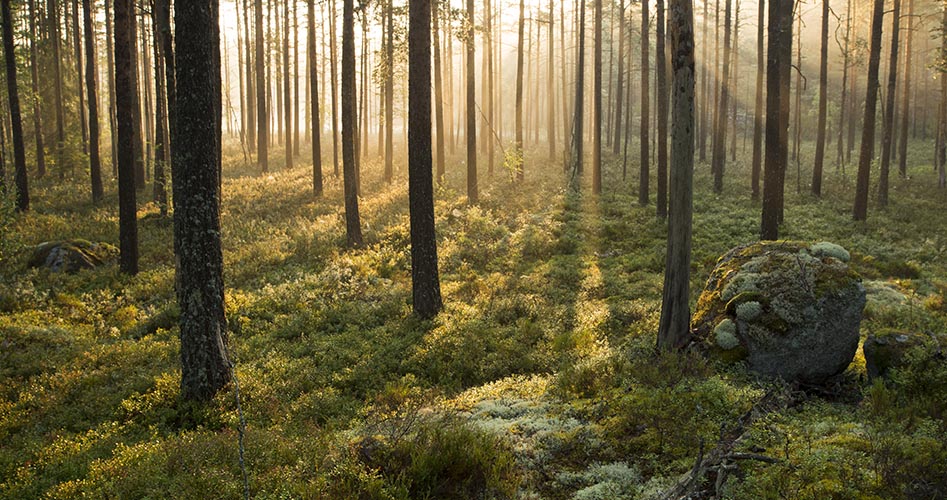 Foto: Fredrik Wilde
Getting here
The easiest way to get to the Tiveden National Park is from the south, from highway 49 between Karlsborg and Askersund.
From there the route to Tiveden National Park is signposted. A smaller road runs past Stenkällegården before it reaches the boundary of the national park. The road then continues north through the national park, past the Main entrance and up to the public road between Askersund and Tived.
The national park can also be reached by following signs from Askersund in the north-east and from E20 by Finnerödja and Laxå in the north-west.
By the Main entrance in the middle of the national park, there is parking as well as information, WCs and an exhibit. Most of the national park's hiking trails start here. There is also a car park in the north-western part of the park next to Vitsand by Lake Trehörningen.
Avoid crowded parking lots - plan your visit
Some days there are many people visiting the national park at the same time. Keep in mind that the parking lot at Huvudentrén/Main entrance often get owecrowded during peak summer season (15 June to 15 September). Excpecially between 11 am and 2 pm, and sometimes even at weekends with fine weather during other times of the year. You will find the park least crowded before 10 am and after 4 pm. If you can, please visit the national park during less busy hours. Alternative parking is available at Entrance Vitsand.

Schedule of visitors during the summer season (June to September).
Travel by bike and horse
Tiveden National Park is difficult to reach without a car, but it is possible to experience it by bicycle or on horseback. Riding and bicycle trails lead from the community of Tived and several farms and tourist accommodations around the national park. It is also possible to hike into the national park via trail "Bergslagsleden".