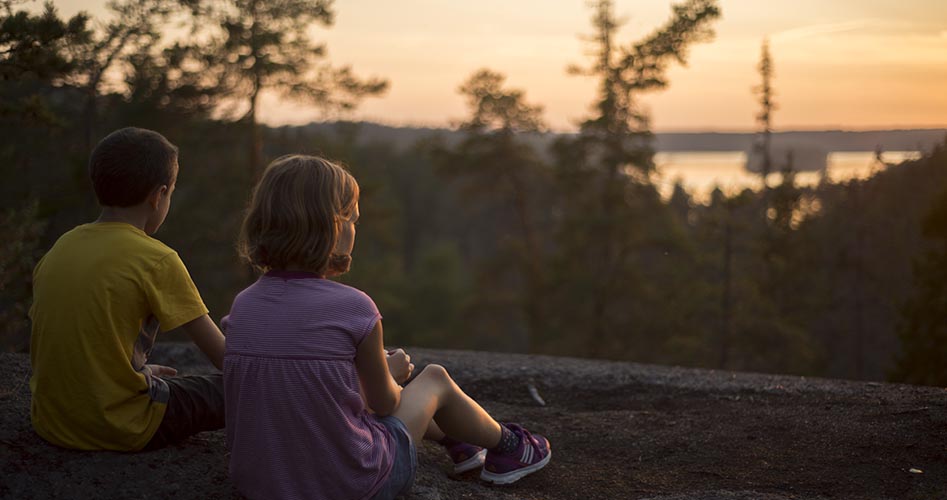 Foto: Fredrik Wilde
When you should visit the park
Tiveden National Park is worth visiting year-round.
Spring
During spring you will enjoy the ethereal greenery and the abundant bird life. If you are lucky, you might come across an infatuated capercaillie early one morning in spring or early summer.
Summer
In summer you can combine hiking in sun-baked flat-rock pines with a cooling swim in Lake Trehörningen at Vitsand's long sandy beach. You can also cool off among boulders and caves down in the deep rift valleys.
Autumn
An autumn trip in October offers brilliantly coloured deciduous trees with panoramic views in the clear air.
Winter
In winter it is harder to get to Tiveden, but you can still marvel at the impressive ice formations in Stigman's Pass or hike with boots or snowshoes in the silent and glistening forest.