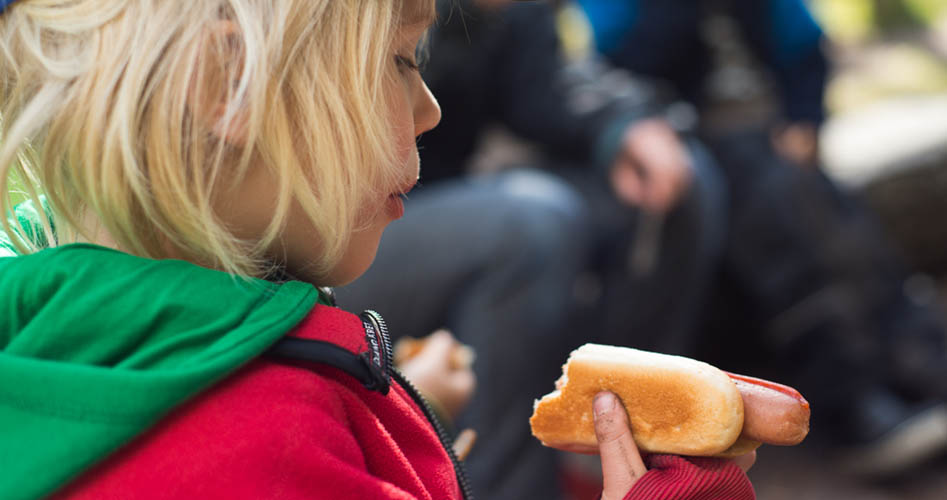 Foto: Fredrik Wilde
Rest, eat and sleep
Picnic tables, restrooms and water
All national park entrances have picnic tables, including several tables with high accessibility. There you can also find restrooms and recycling facilities. There is no electricity or drinking water in the national park. You will find a well with a hand pump at Huvudentrén. The well water has not been tested (drink at your own risk).
Fire areas and making fire
In the national park you are only allowed to make a fire in the fire pits provided within designated fire areas (as marked on maps). Presently this is at all park entrances, the Metesjön rest area, and at Kärringaudden. Fire wood is provided in these areas. Some fire areas are equipped with an axe and saw for splitting and sawing the wood as needed. Remember that no wooden materials may be collected from the natural environment of the national park.
Overnight camping
If you want to spend the night in the national park camping is allowed at Kärringaudden, Metesjön and Mellannäsudden. Here you can raise a tent or windbreaker within the designated camping area, delineated by rope. Camping is allowed for one night only, from 18:00 until 10:00 the following morning. No tents are allowed during the day.
Nearby food and accommodations