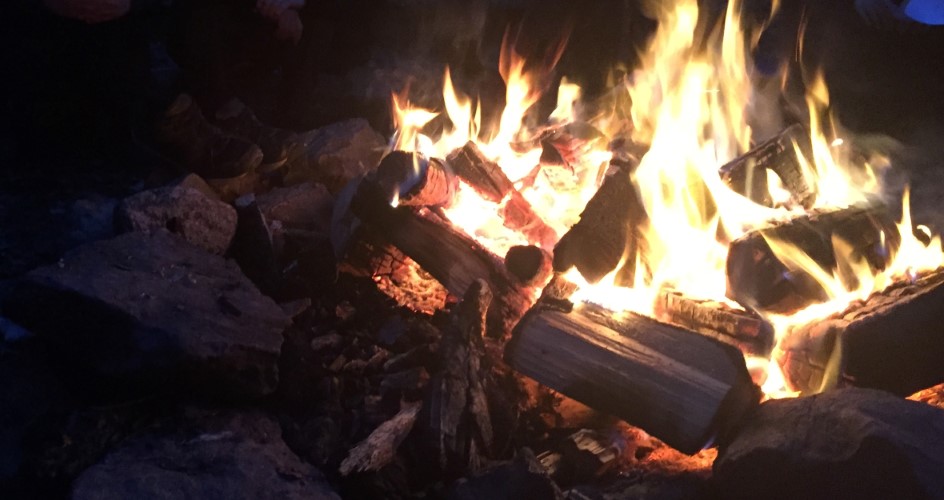 Foto: Jessica Ångström
Fire risk information
Camp fires are not allowed in Tyresta. Is is only allowed to make fires in prepared fire places next to the tenting areas.
Can I make a camp fire?
In Tyresta it is never allowed to light camp fires or use a portable grill outside the prepared fire places. This also includes outdoor kitchens that uses fuel such as wood, grass, and other materials from nature.
Prepared fire places are marked on the map and can be find at the following lakes: Bylsjön, Årsjön, Långsjön, Stensjön, Lanan, Stensjön camp site and two at Tyresö-Flaten (Lillsjön and Oppsättra). Prepared fire places are also found in Tyresta by next to the café. Following Kustleden there are another three fire places; Luraström, Lillströms träsk and Styvnäset.
Firewood is supplied to all fireplaces. We kindly ask you to pay for the wood with swish or at the visitor centre naturum. A good idea is to bring along a knife, matches and some combustible material with wich to start a fire. In Tyresta it is not allowed to use dead wood or break off twigs and branches.
Please be very careful and be sure to put out the fire properly! You can be fined if you violate the fire ban. You can also be convicted if you cause a fire, regardless of whether or not a fire ban is in place.
Fire ban!?
Before you make a camp fire you must also check current fire risk information. Use your search tool and search for fire ban + Stockholm. The county administrative board in Stockholm or the municipalities take decisions on fire bans.
Fire bans are also announced at our visitor centre naturum and at the actual fire places in the park.