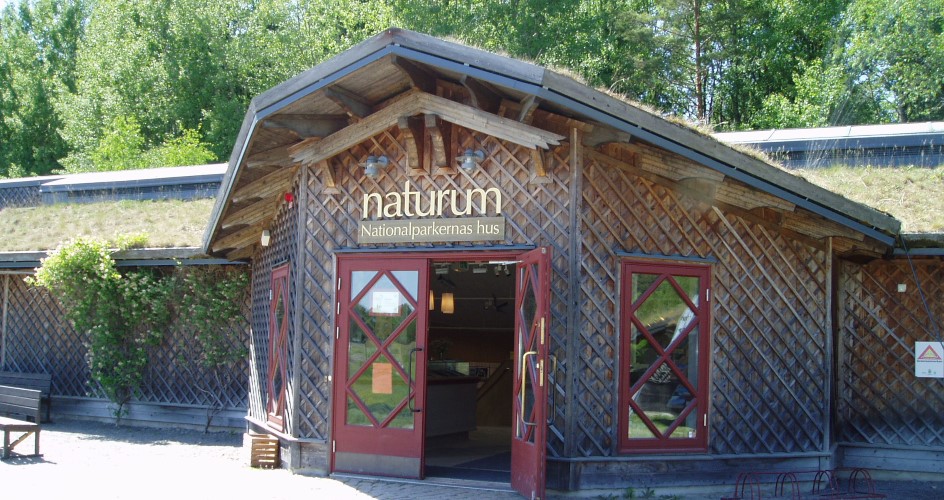 Foto: Peder Curman
Visitor centre naturum
Some of Sweden's national parks have a naturum, a nature centre which shows the way out into nature by means of exhibitions, various activities and knowledgeable nature guides.
The naturum at Tyresta is called National Parks House. It is a visitor centre where you can get tips on hiking trails, and on what there is to see and do in the area. In addition the naturum has an exhibition about Sweden's all national parks.
In the naturum is a shop where you can purchase maps, souvenirs and literature about Tyresta, and about the nature and national parks of Sweden. Here you can also join one or more of the guided tours arranged by the naturum during the year. You can also book your own guide, and rent the naturum's facilities for conferences. Free entry.