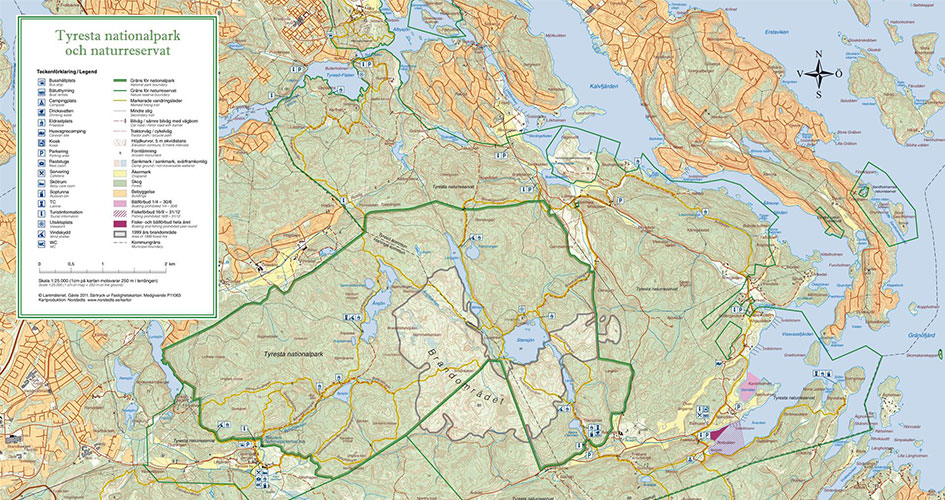 Foto: Lantmäteriet
Map of Tyresta
Together, Tyresta National Park and Tyresta Nature Reserve contain nearly 12,355 acres (5,000 hectares).
The map shows both the national park and the nature reserve. The thick green line marks the national park boundary, and the thin green line marks the boundary of the surrounding nature reserve. Here you see an overview of the area's fire and resting places, and the 55 kilometres of walking trails.
During 2023 all signs and trail markings will be replaced and updated. Soon you will also find a new map with old and new trails marked with different colours!