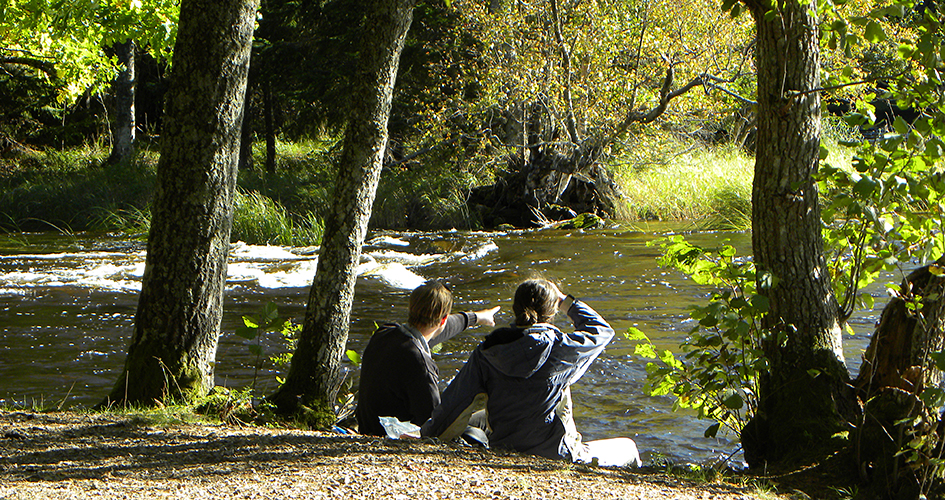 Foto: Kalle Nyremo
Popular destinations
Östa, Gysinge Bruk and the observation tower in Skekarsbo are popular destinations in Färnebofjärden National Park.
About the activity
Östa
Östa is east of the southern section of the park. You will find parking, places to launch boats, windbreaks and fireplaces here. There are also various paths to walk as well as a bird observation tower.
Gysinge Bruk
Is a refurbished works environment next to the Dalälven river's rapids. Interesting cultural history has been preserved here. In the old laboratory there is a works shop, and the barn has become a cosy café. The old stable building, dating back to 1814, now is the Färnebofjärden Naturum, the national park's visitor centre. There are plenty of places to park, and on Granön island you will find nature paths and rest areas.
Observation tower
In Skekarsbo there is a 20-metre-high observation tower providing a fantastic view, with a chance of seeing white-tailed eagles, ospreys and other fowl. There are also smaller bird observation towers outside the park at the Nordmyra footbridges and in Östa.