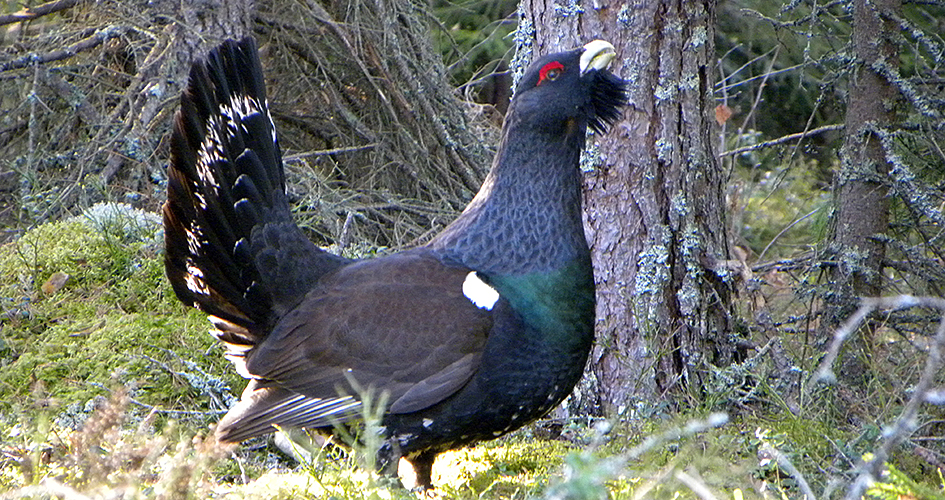 Foto: Karl Nyremor
Watch woodpeckers, Ural owls and capercaillies
The bird life at Färnebofjärden is unique when it comes to the combination of northern and southern species dependent on forests and wetlands.
About the activity
More than a hundred species regularly nest here. Moreover, there are unusually large populations here of several species that are red-listed – that is, threatened with extinction. For example, birds nesting here include seven species of Swedish woodpeckers and several species of owls, among them the Ural owl, which with 20-25 pairs probably has its highest concentration in the country here. In Färnebofjärden there are plenty of hollow trees in which to build nests, so if look closely, you can see them.
The capercaillie mating ritual in the spring is an experience to behold, and it can be just as thrilling to encounter a capercaillie on some of the gravel roads in the park, where they fill their crops with stones.
Tips: Tinäset is known for its abundance of birds. You can count on longer walks here to get to the national park's large coniferous forest areas and excellent wetlands. Here you will find parking, hiking trails, windbreaks, fireplaces and a cabin that is open during parts of the year.
Special equipment: Binoculars and good boots.
Equipment
Binoculars and good boots